WRNR you're the best! My husband and sons have listened to WRNR for many years. I used to be an oldies fan but now I really love hearing the new artists you introduce and watching their careers take off. All of the great prizes and concerts you give away is just an added bonus!
Speaking of which, the trip I won to NY to see The Avett Brothers live on Jimmy Fallon was epic. I never thought I would actually win the grand prize. I called my son who is a big fan of The Avett Brothers and, of course, he thought I was kidding. After convincing him it was for real I think he was more excited than me.
The lyrics to "I And Love And You" come to mind:
"Load the car and write the note,
Grab your bag and grab your coat,
Tell the ones that need to know.
We are headed north"
We jumped on the train Monday morning, arrived in NY by 11am and checked into the hotel right in midtown near Central Park. Very Nice! Thank you. We had a great lunch and then went down to 30 Rock to register our VIP access to the show.
Jimmy Fallon was his usual funny self and full of energy. The Roots are by far the best late night band. The whole thing was kind of surreal. We kept finding ourselves watching the TV monitors and then thinking: "wait, its live right in front of us!"
The heavy metal skit Fallon did with The Avett Brothers was hilarious. They performed these live in front of a green screen. If they actually made this metal album I would buy it!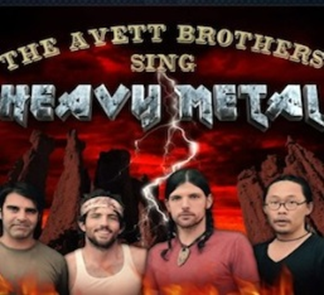 The guest, Kevin Nealon, was his usual funny self. My son has been a fan of his since the early 90's and I've been an SNL fan since the 70's. Wow, that was so long ago. Finally the Avett Brothers take the stage with guest Chris Cornell to perform one of their new songs, "Vanity". What a great performance, Chris' vocals are perfect for that song. Thanks again WRNR for the chance to make some great memories with my son Dave and I just want you to know listening to WRNR keeps me feeling young J.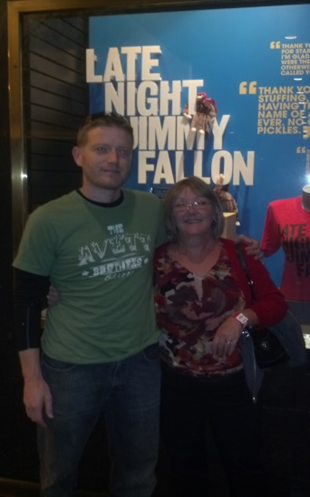 Yours truly,
Jayne Griffith