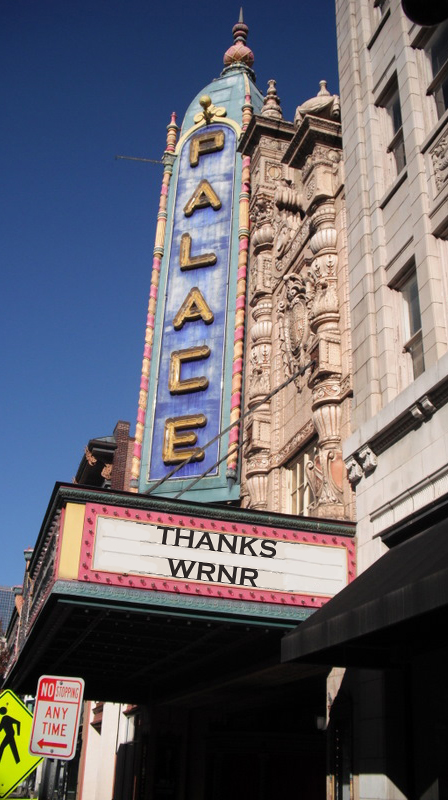 I wasn't really sure what to expect when Tess won the trip to Louisville, KY (where?) to see Monsters of Folk (who?). But without a doubt, it was awesome! Turns out Louisville, Kentucky is a pretty cool place: very chill, friendly, and fun people, lots of bourbon, horse racing, fancy old architecture, and of course; good music.
The Brown hotel was gorgeous; very elegant and fancy. We felt like royalty in our luxury, king-sized-bed suite. The Palace Theater was also very ornate. Both places gave one the feel of being an upper-class businessman in the 1920s travelling to the Midwest to invest, but taking a breather to see a show and relax in luxury.
The show itself was great. 4 all-stars working together on stage. Each got his own chance to shine in a solo or a duet. They really did a great job balancing the limelight between the performers. However,Yim Yames, the hometown boy, was clearly the crowd favorite. I have a feeling that there were a lot of My Morning Jacket fans (and reportedly two MMJ band members) in the audience.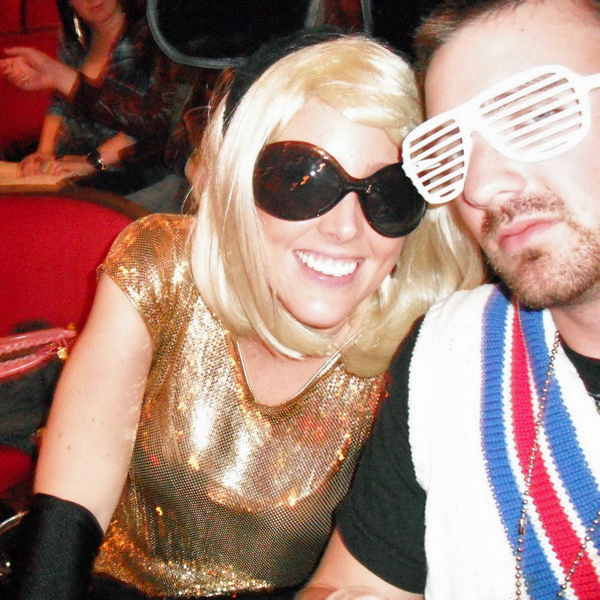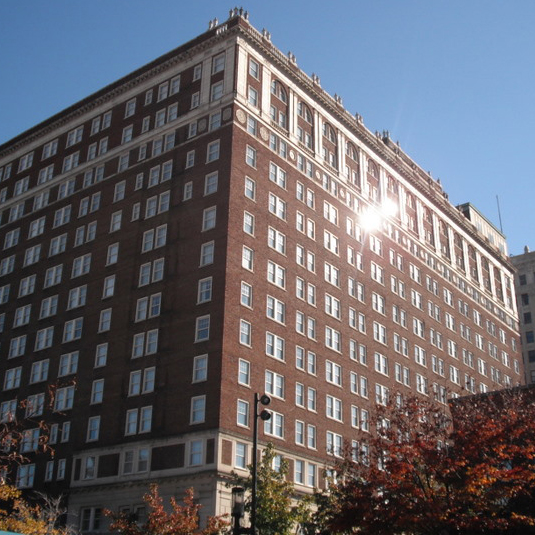 (Left: Tess and Cameron at the Monsters of Folk show. Right: The Brown Hotel)
Going out there on Halloween couldn't have been more fun. Most people dressed up. Tess and I were Lady Gaga and Kanye West, respectively. While our roommate said he counted 8 Lady Gaga's in DC on Halloween night, we didn't see a single other Lady Gaga in hippy-dippy Louisville. We did see a giant bunny, a couple guys from the Darma Initiative, Wooderson and the Redhead from Dazed and Confused, and a host of other hilarious costumes. And it wouldn't have been complete if after the intermission, the MOF themselves didn't come on stage and play the rest of the show as the KISS army. MOF finished off their show with a rousing rendition of "Rock and Roll All Night" with a number of costumed, crazed, fans dancing around on stage. Truly awesome.
All in all, a great weekend. Thank you RNR!