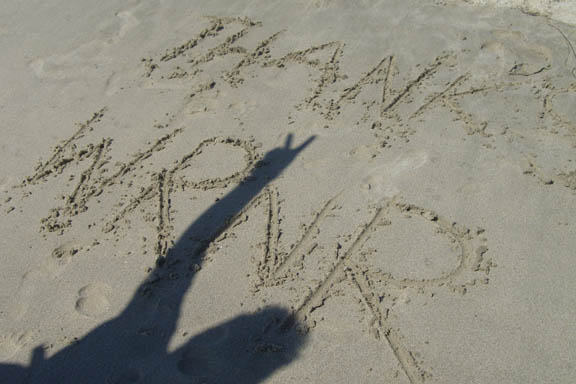 From the first step off the plane everything was amazing! We were greeted by that great Cali vibe... smiles and lots of sun. We headed to the hotel but, we couldn't check in yet. No problem. Since we were within walking distance of everything, first, we headed to Micheal Jackson's star on the Walk of Fame. (You will always be missed, MJ). We saw the Hollywood sign, Grauman's Chinese Theater, the Capital Records Building, on and on. It was a whirl wind of every corny cliche of what Hollywood is to an outsider, like myself.
After rounding around every tourist trap and landmark in Hollywood, it was to the beach to catch a wicked sun burn...hr mm tan.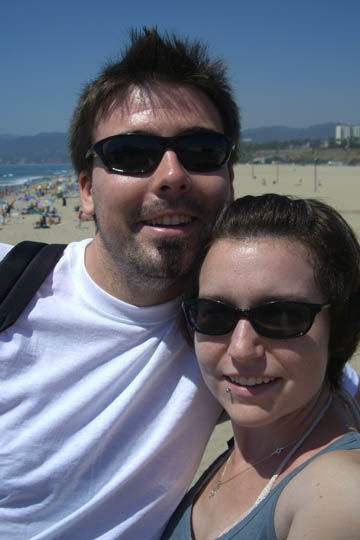 I was finally ready to head to The Music Box inside the Henry Fonda Theater; such an amazing place. The opening band called "Other Lives." is from Stillwater, Oklahoma. They blew me away. They were one of the best opening acts I've ever seen. These kids will be on one of the billboards on Sunset one day: Good Luck Fellas. Bats for Lashes took the stage and every one's breathe away in the packed sold out house. At the time, we were unbiased to any of her music, since we had only heard a few songs. We didn't know what to expect. Every song was so solid and so sweet. The beats were hotter than the wildfires, a few miles up. HA HA... not funny. They rounded the set out with some sweet a cappella tunes. After the show we were invited to the after show party which was a bit how we expected to be: really cool and Cali. California was hot and so was Bats for Lashes.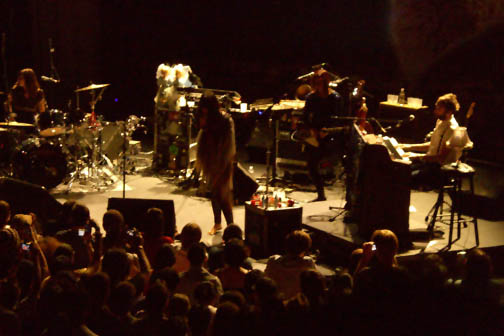 Thanks again WRNR!!
------Will