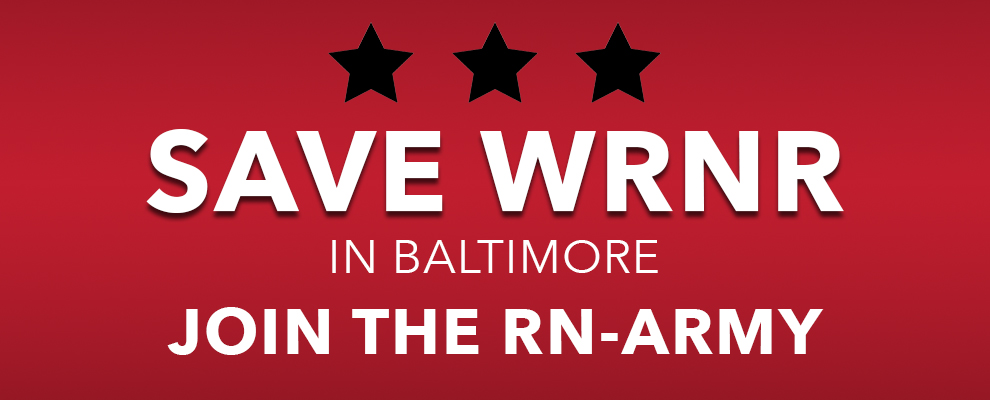 Join the R-N-ARMY, and help save WRNR in Baltimore.
The Federal Communications Commission is at it again - considering approval for a religious talk radio station to broadcast on the 103.1 frequency in Baltimore.
If you live or work in Baltimore - let the F.C.C. know how you feel about losing your favorite radio station by filling out the form below. Your name and address will be used on a public document on file at the F.C.C., but not shared with anyone else. We promise!
This decision to allow another station to sign on at 103.1 will negatively affect 30% of our listening audience. WRNR is an independently owned radio station.
We thank you for your continued support.