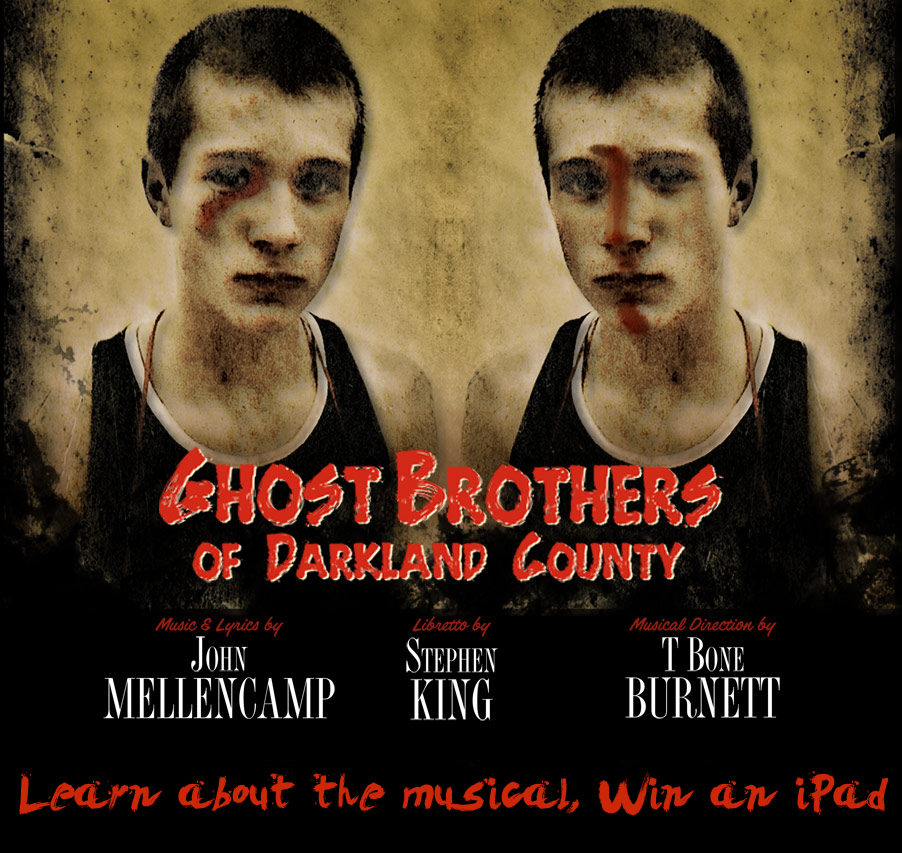 Win an iPad for Dad.
Starting Monday, June 10th, listen to Alex every morning. He'll be playing clips from his interview with Stephen King, John Mellencamp and T-Bone Burnette, about an exciting new project they've created together called Ghost Brothers of Darkland County.
Then listen to Bob Waugh on the way home. Bob will ask a trivia question about the clip, and give you a chance at a brand new, loaded iPad, just in time for Father's Day.
Ghost Brothers of Darkland County is a collaboration that has been in the works for over a decade. It's a musical written by literary icon Stephen King, with music written by John Mellencamp and produced by T-Bone Burnett. A CD/DVD edition, out now, contains the dialogue, soundtrack, handwritten lyrics and a mini-documentary about the making of the musical. The soundtrack contains performances from artists such as Elvis Costello, Neko Case, Sheryl Crow, Kris Kristofferson, and more. A touring production is scheduled for later this year.