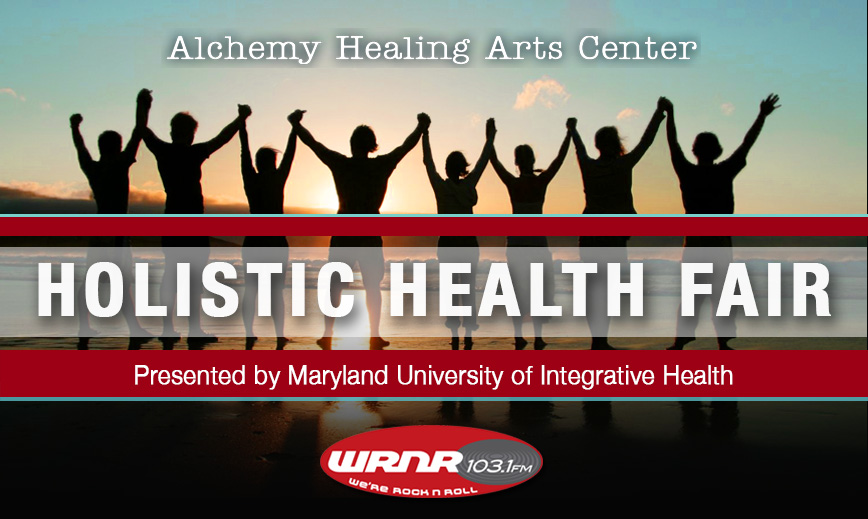 Thanks for Joining Us!
On Saturday February 20th, WRNR put on the fourth annual Alchemy Healing Arts Center Holistic Health Fair, presented by Maryland University of Integrative Health at the Loews Annapolis Hotel.
This event featured; holistic health practitioners, products, services, counseling, educational information, alternative and complementary therapies, mind body and spirit modalities, lectures, workshops, and demos.
2016 was our most sucessful year yet! And we look forward to seeing you all again next year. Be sure to check out the recap video below!
WRNR 103.1 Holistic Health Fair from Brian White on Vimeo.
For 2017 vendor, display, and sponsorship information, contact Michael Hughes.
2016's List of Vendors
---