They teased us for a few weeks with IG stories and cryptic posts .. but today at 8am - Cage the Elephant (finally) released 'Ready to Let Go', the first single from 'Social Cues' - the long awaited follow up album to Tell Me I'm Pretty .. check out the video below and let us know what you think ... worth the wait?
According to Matt Schultz, the album was written during a break up:
"It can be a vehicle to act out things that are hard to confront. When I'm creating, I try to put myself in a reactive state of improvisational thought. I let images just arise in my mind and wait for it to evoke an emotional response and then when it does, I know I'm on to something. I was watching a lot of Fassbinder films, like World On A Wire and The Bitter Tears Of Petra Von Kant. I was thinking about their beauty coupled with the graphic surrealism of Aronofsky."
Here's the album art and track listing for Social Cues, due out April 19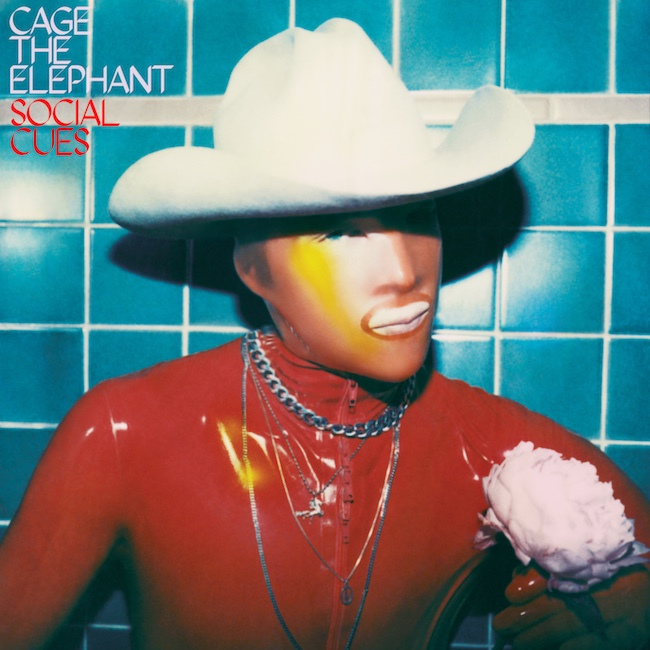 1. "Broken Boy"
2. "Social Cues"
3. "Black Madonna"
4. "Night Running" (feat. Beck)
5. "Skin And Bones"
6. "Ready To Let Go"
7. "House Of Glass"
8. "Love's The Only Way"
9. "The War Is Over"
10. "Dance Dance"
11. "What I'm Becoming"
12. "Tokyo Smoke"
13. "Goodbye"
Social Cues is out 4/19 via RCA Records. Pre-order it here.