It's been a few years since we had new music from Jenny Lewis (2014's The Voyager was her last release) but the former Rilo Kiley frontwoman has made good on some 2018 promises and given us the details on her new album.
On The Line will be released March 22nd and features cameos from Beck, Benmont Tench, Don Was, Jim Keltner, Ringo Starr and Ryan Adams!
The first single - "Red Bull & Hennessy" - a "love song-turned-party song" features tons of bluesy electric guitar and comes with a sparkly visualizer video ... see below ...
Lewis will hit the road this spring (dates below) but nothing in the Baltimore / DC area has been announced yet
On The Line Album Art: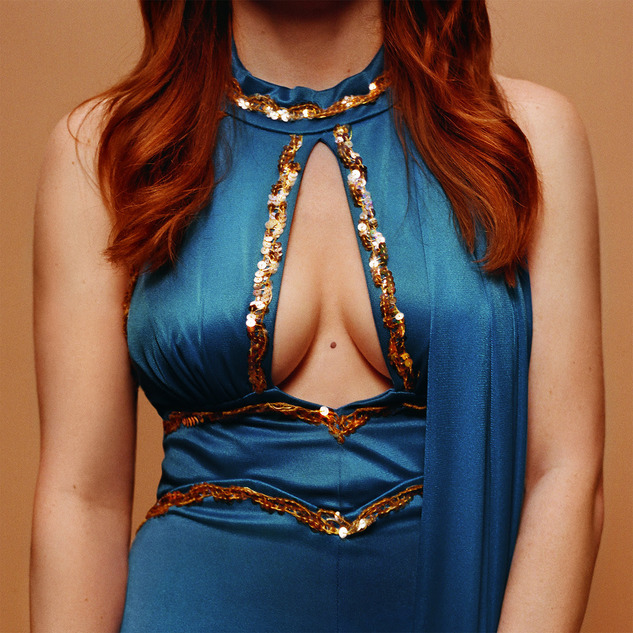 On The Line Tracklist:
Heads Gonna Roll
Wasted Youth
Red Bull & Hennessy
Hollywood Lawn
Do Si Do
Dogwood
Party Clown
Little White Dove
Taffy
On The Line
Rabbit Hole
2019 Tour Dates:
February
01 – Los Angeles, Calif. @ Live From Here
March
26 – Bloomington, Ill. @ The Castle Theatre
27 – Madison, Wis. @ The Sylvee
29 – St. Paul, Minn. @ The Palace
30 – Chicago, Ill. @ Riviera Theatre
31 – Nashville, Tenn. @ Ryman Auditorium
April
02 – Iowa City, Iowa @ Mission Creek Festival
04 – Oklahoma City, Okla. @ The Jones Assembly
05 – Dallas, Texas @ Canton Hall
06 – Austin, Texas @ ACL Live at the Moody Theater
09 – Baton Rouge, La. @ Varsity Theatre
10 – Jackson, Miss. @ Duling Hall
12 – Atlanta, Ga. @ Variety Playhouse
13-14 – Charleston, S.C. @ High Water Festival
May
10 – Las Vegas, Nev. @ House of Blues
11 – Los Angeles, Cali. @ Hollywood Palladium
13 – Tucson, Ariz. @ Rialto Theatre
14 – Albuquerque, N.M. @ Kimo Theatre
16 – Denver, Colo. @ Ogden Theatre
17 – Bellvue, Colo. @ Mishawaka Amphitheatre
18 – Salt Lake City, Utah @ The Commonwealth Room
20 – Vancouver, B.C. @ Commodore Ballroom
21 – Seattle, Wash. @ The Moore
22 – Portland, Ore. @ Crystal Ballroom
24 – Napa, Calif. @ BottleRock Festival
25 – San Luis Obispo, Calif. @ Fremont Theatre
26 – San Diego, Calif. @ House of Blues
June
11 – Portland, Maine @ Thompsons Point *
12 – Burlington, Vt. @ The Green at Shelburne *
14 – New Haven, Conn. @ College Street *
15 – Queens, N.Y. @ Forest Hills Tennis Stadium *
16 – Prescott Park Arts Festival
18 – Detroit, Mich. @ The Masonic *
20 – Toronto, Ontario @ Echo Beach *
21 – Cooperstown, N.Y. @ Ommegang Brewery *
22 – Northampton, Mass. @ Calvin Theatre
(* – Supporting Death Cab for Cutie)