We love us some Nathaniel Rateliff and his new video for "A Little Honey" does not disappoint. The video features Rateliff and the Night Sweats hanging out and performing at the Turf Club in St. Paul, MN ... it also features a group of older couples dancing to the band's music.
According to Rateliff:
"'A Little Honey' is a song all about love and desire. Everyone needs some honey and sweet loving, and in the video we wanted to embrace that kind of love in couples of all ages. A burning love doesn't have any kind of borders or age restrictions."
Check out the video:
In addition to the song's video, Rateliff also released a limited edition craft chocolate bar called "A Little Honey". According to the band's website: "This limited edition craft chocolate is a fundraising collaboration between The Marigold Project, Small Batch America, and Fruition Chocolate Works. Made with 74% dark heirloom Costa Rican cacao, organic honey, blood orange, and marigold petals. Packaged in a letterpress sleeve.
Proceeds from 'A Little Honey' will benefit The Marigold Project and Denver Urban Garden's work to support Denver residents in creating sustainable, food-producing neighborhood community gardens." Order your's today HERE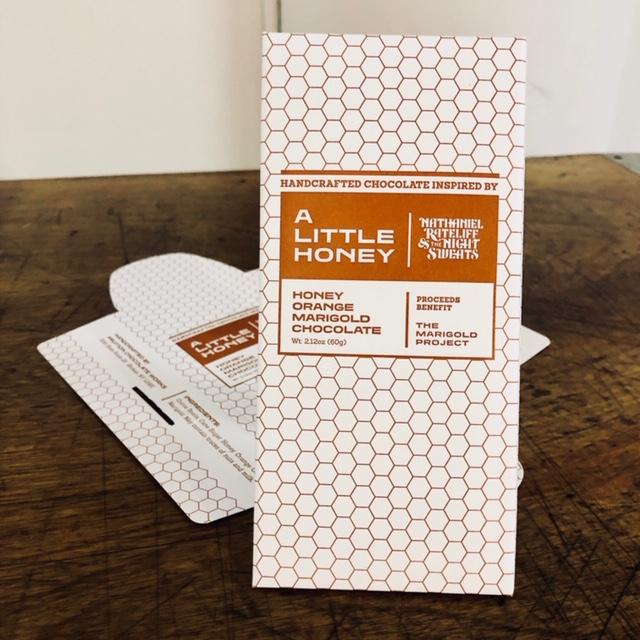 Check out some pictures from Nataniel Rateliff's show at The Anthem HERE