As we prepare for Hurricane Florence to make landfall, we're reminded that the internet has too much time on its hands ... check out some of these satirical (WE HOPE) events that are going around Facebook:
**Disclaimer: Do not actually go outside during a hurricane.**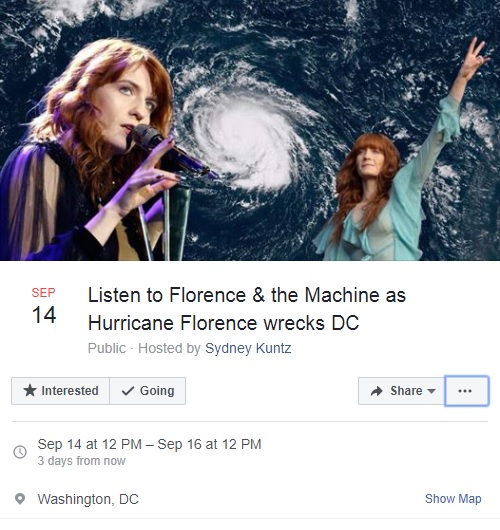 In DC, you can 'Listen to Florence and the Machine in the comfort of your home while the hurricane hits!'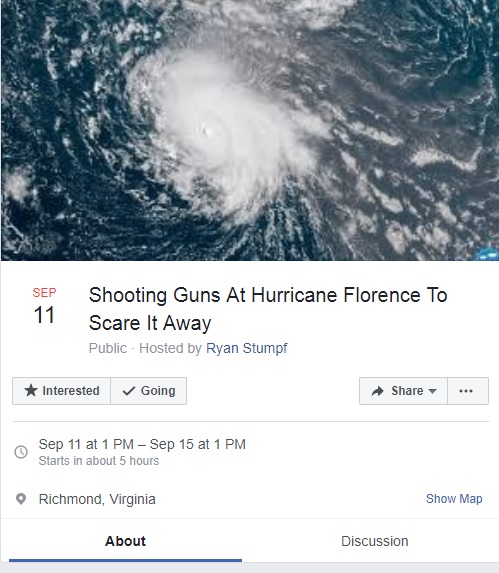 Meanwhile, in Richmond - 'Get your guns and your umbrellas. And your umbrella-guns, and your beer, and your beer-guns, and your tiny umbrellas to keep your beer dry, and join people from all along the East Coast in scaring away Hurricane Florence to protect our country from this foreign invader!


Note: do not actually discharge firearms into the air. You could kill someone and you cannot frighten a hurricane. I cant believe I actually have to write this.'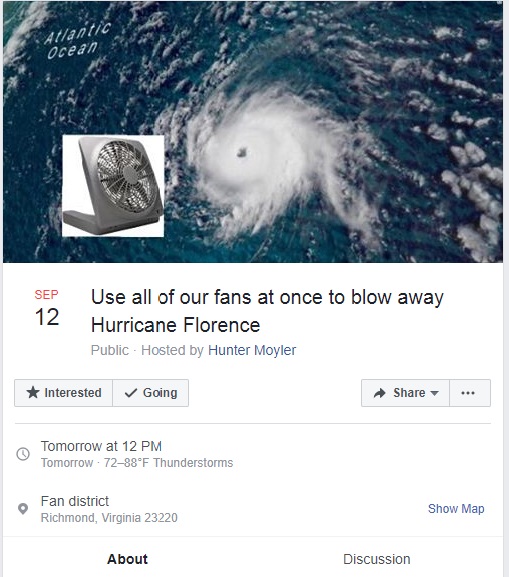 Also in Richmond, "Please come out to the Fan district in Richmond to help give ol' Florence the what-for! If every Virginia resident turns on every fan in the commonwealth at once, it ought to be enough to send her back into the sea from whence she came. And I'm talking all of our fans — box fans, ceiling fans, heck go ahead and wave your hand fans at the sky on Tuesday. Every bit helps.

Free bread and milk will be provided for all attendees.

And don't try to argue with me about the science of it. I know it'll work. I watch the Weather Channel every day and understand theoretical physics so well that I have a theoretical MASTER'S degree in it.

Disclaimer: Do not actually go outside during a hurricane."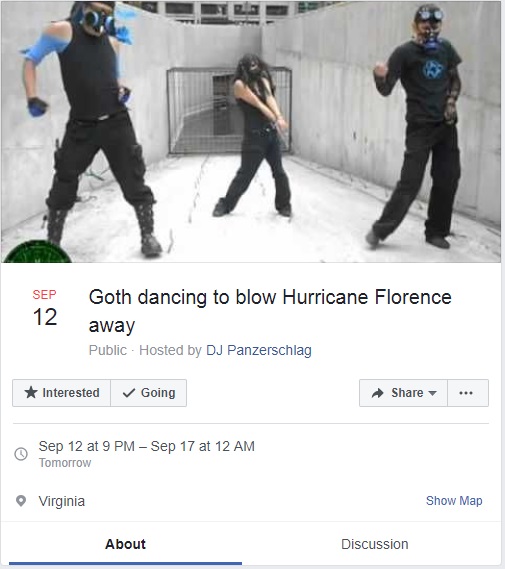 Goth dancing to make the hurricane go away. Please share.

Ft. Special guests The Gothsicles.
and finally: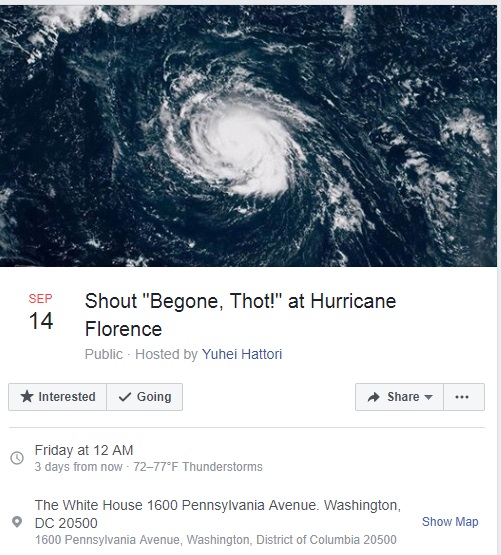 Our country is threatened by the thot Florence. Make sure she knows we a thot-free nation. BEGONE!