If we're going to be forced to sit through another winter, we might as well have something to look forward to in the spring and summer ... here's a rundown of some of our favorite music festivals for 2018 :
Firefly - The Woodlands, Delaware
June 14-17
Our favorite festival of the summer bounces back from (IMO) a weak 2017 lineup ... the headliners are great and the middle of the lineup has a lot of bands we are digging right now!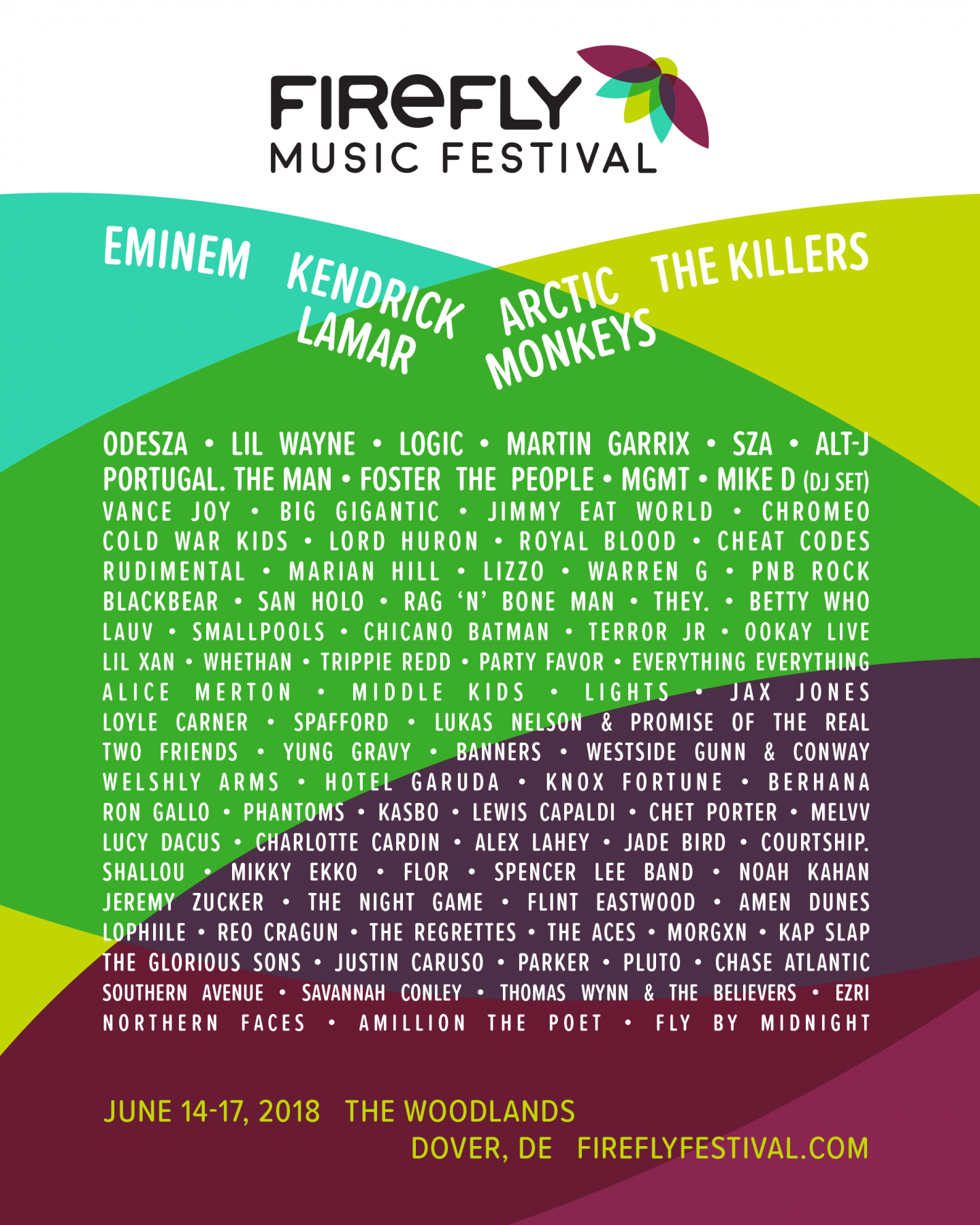 Forecastle - Louisville, Kentucky
July 13-15
Three solid headliners here - it doesn't hurt that Arcade Fire are one of them and their live show is amazing!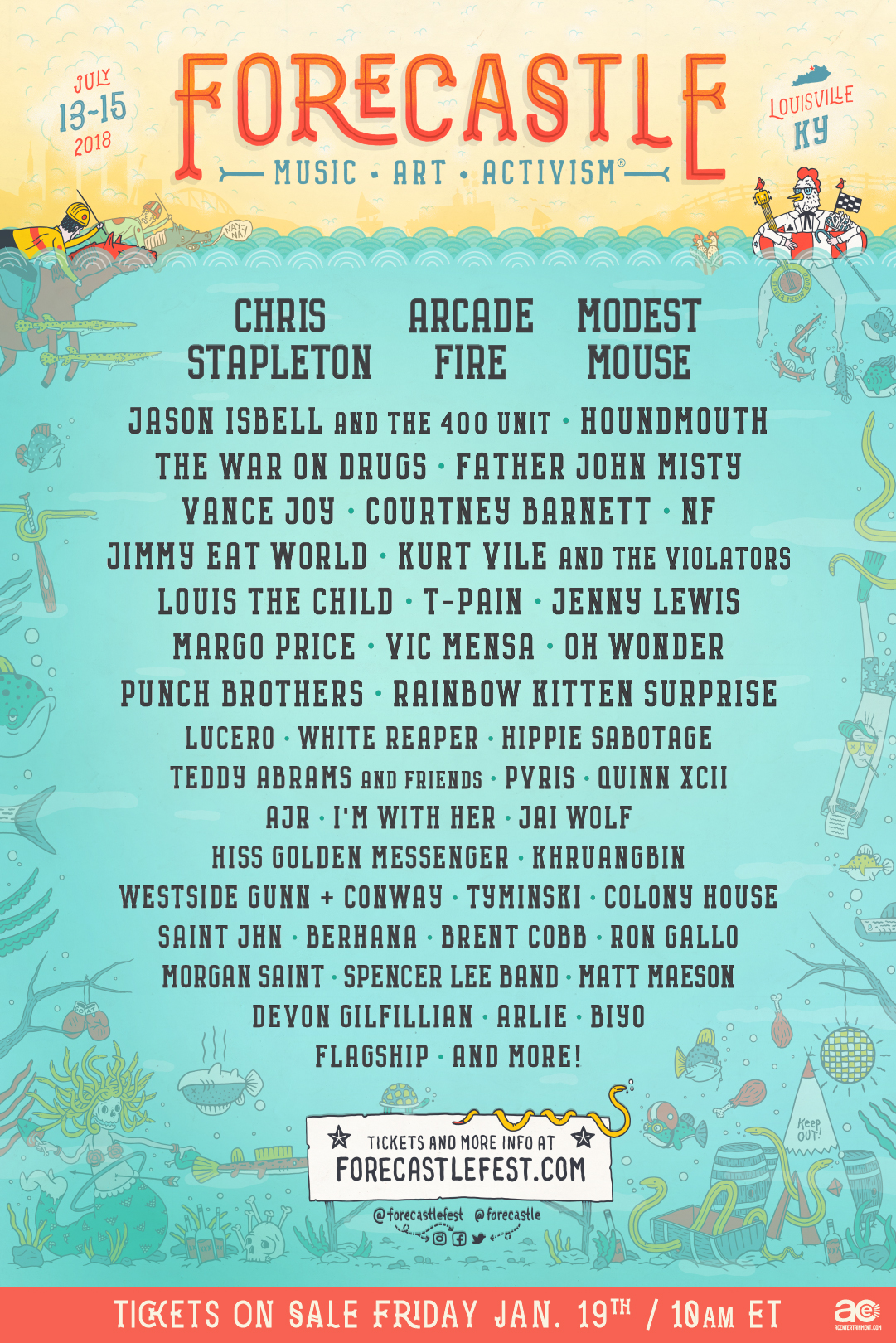 Sloss - Birmingham, Alabama
July 14-15
Same weekend as Forecastle ... almost the same lineup ...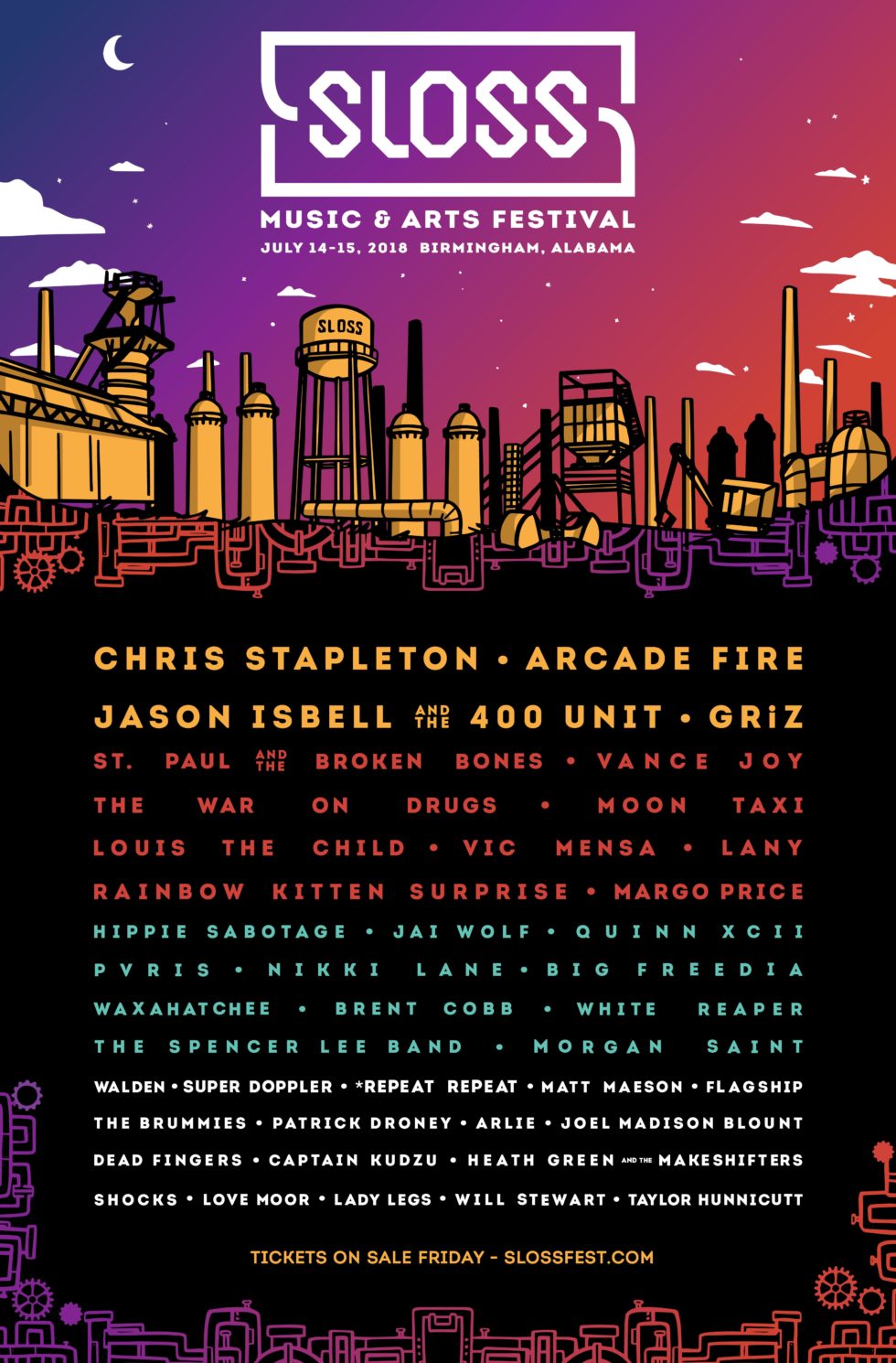 Coachella - Empire Polo Club - Indio, California
April 13-15 and April 20-23
The granddaddy of all festivals has 3 headliners that aren't bands in 2018!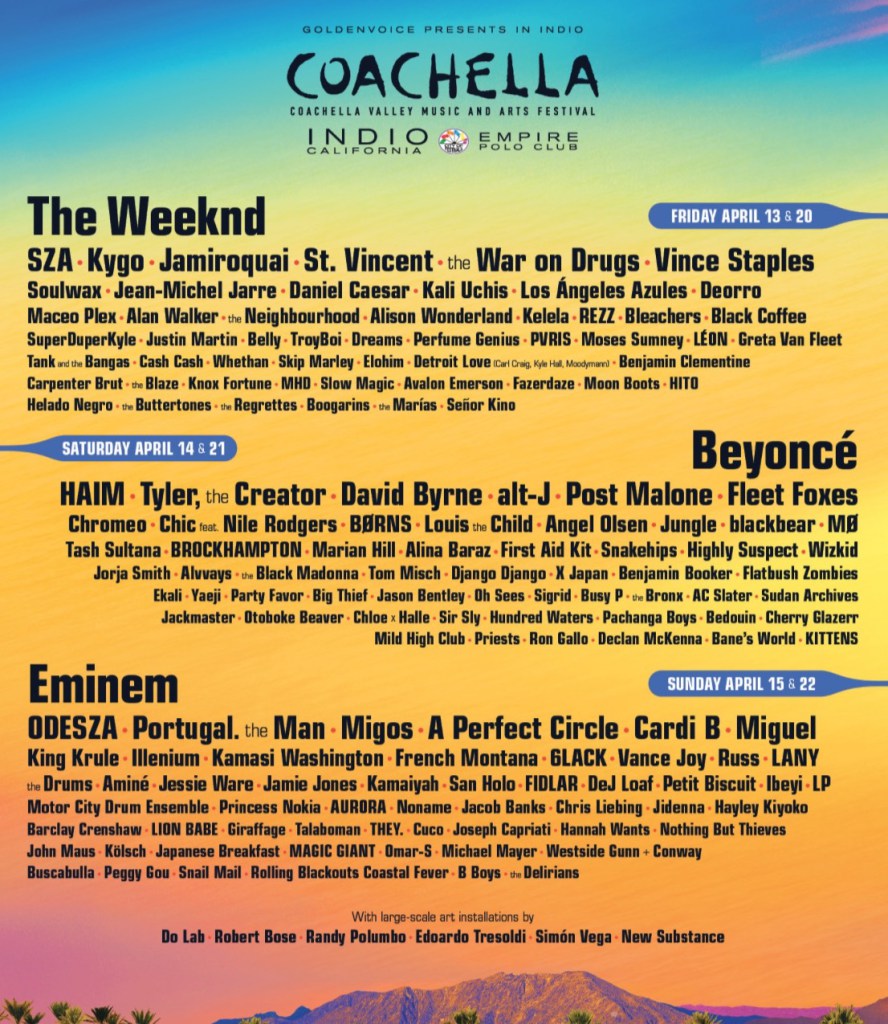 Governor's Ball - Randalls Island Park - New York City
June 1-3
Looking for a festival in the middle of the city that never sleeps - check out Governor's Ball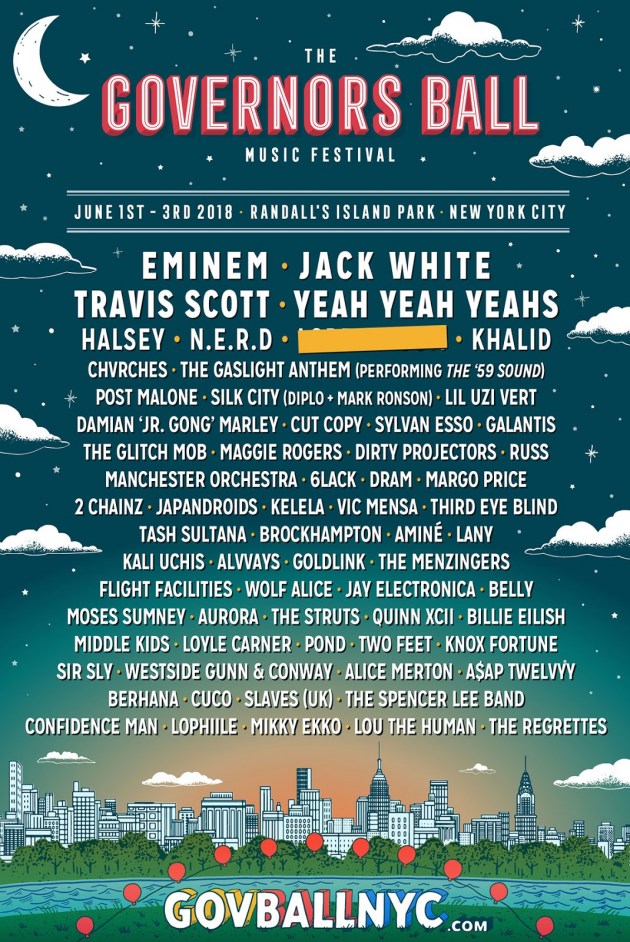 Homecoming - Smale Park - Cincinnati, Ohio
April 28-29
Two unique sets by The National and a festival that takes place at the park and other venues all over the city - I love it!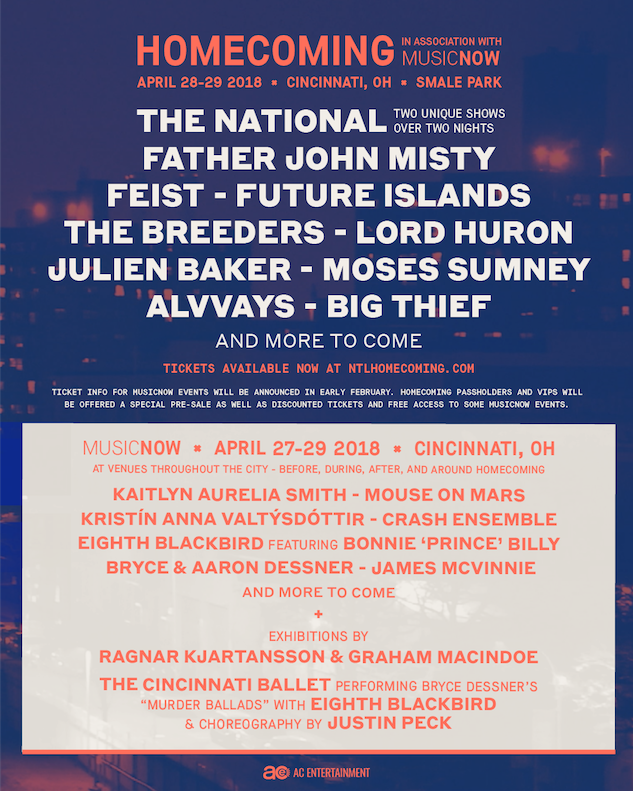 Hangout Fest - Gulf Shores, Alabama
May 18-20
Dude - does anything sound better than checking out your favorite bands from the white sands beaches of the Floribama Shore? I'll wait...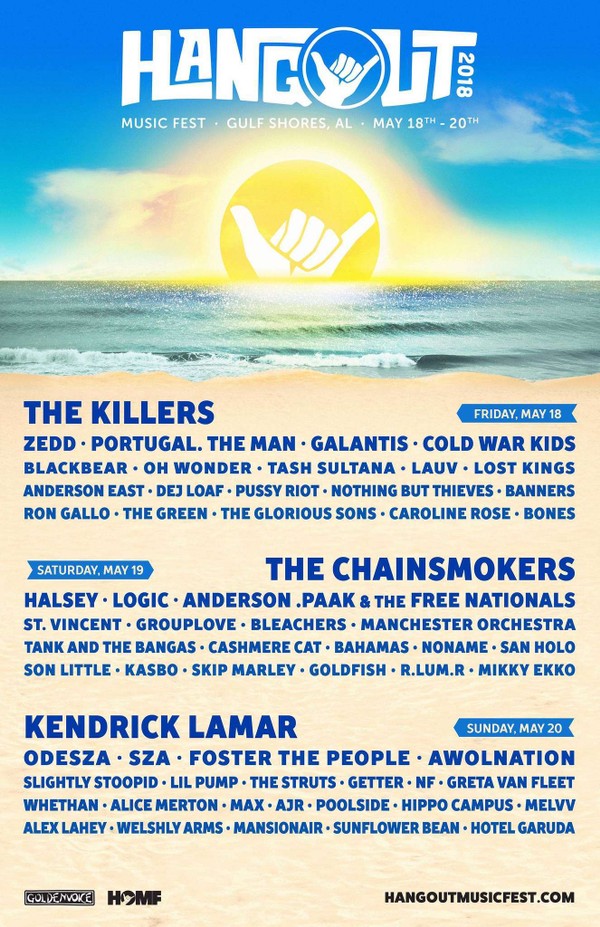 Summercamp Music Festival - Chillicothe, Illonois
May 25-27
This festival gets bonus points for being in a town called Chillicothe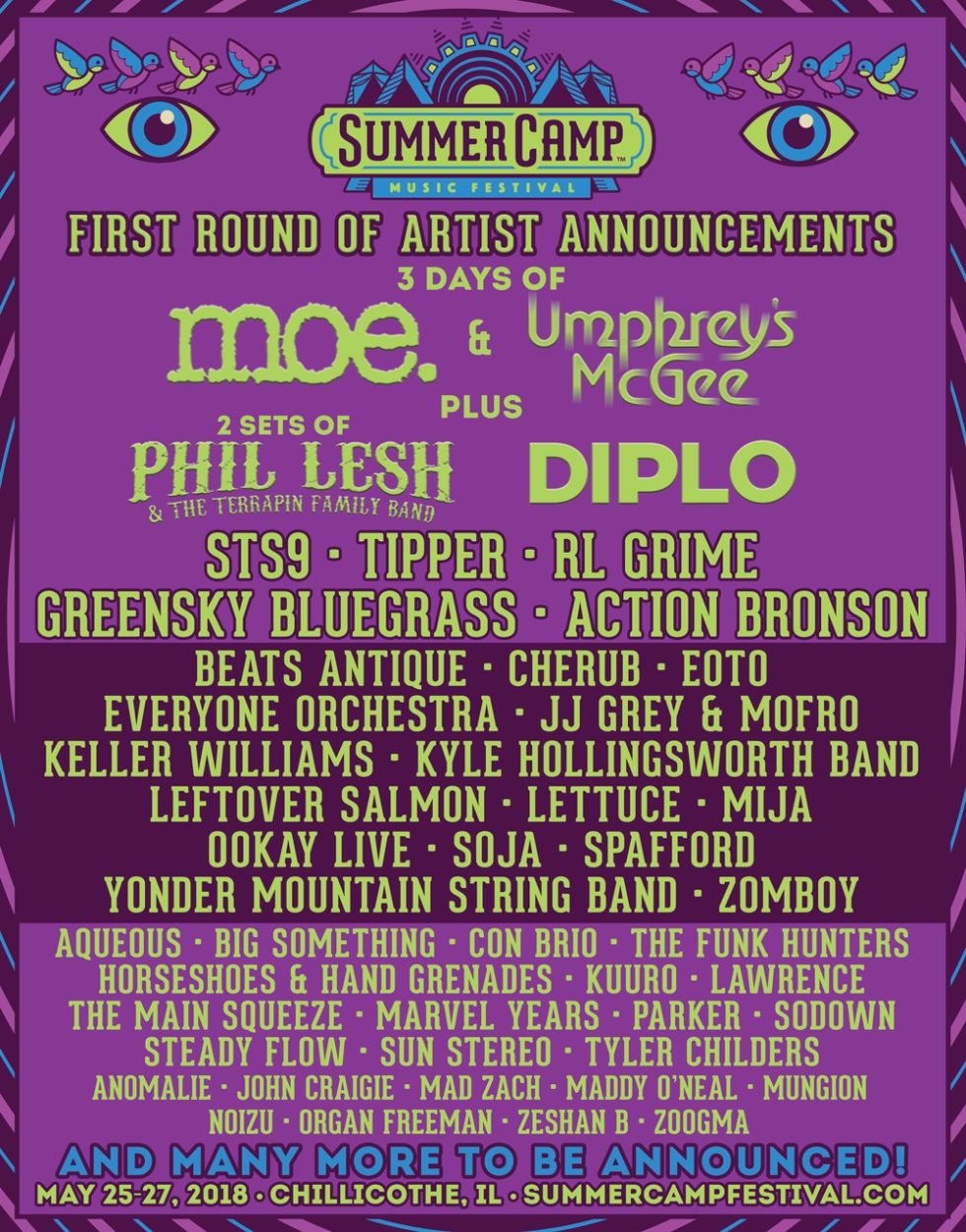 Boston Calling - Harvard Athletic Center
May 25-27
Another stacked lineup for Memorial Day ... Starting to see some lineup trends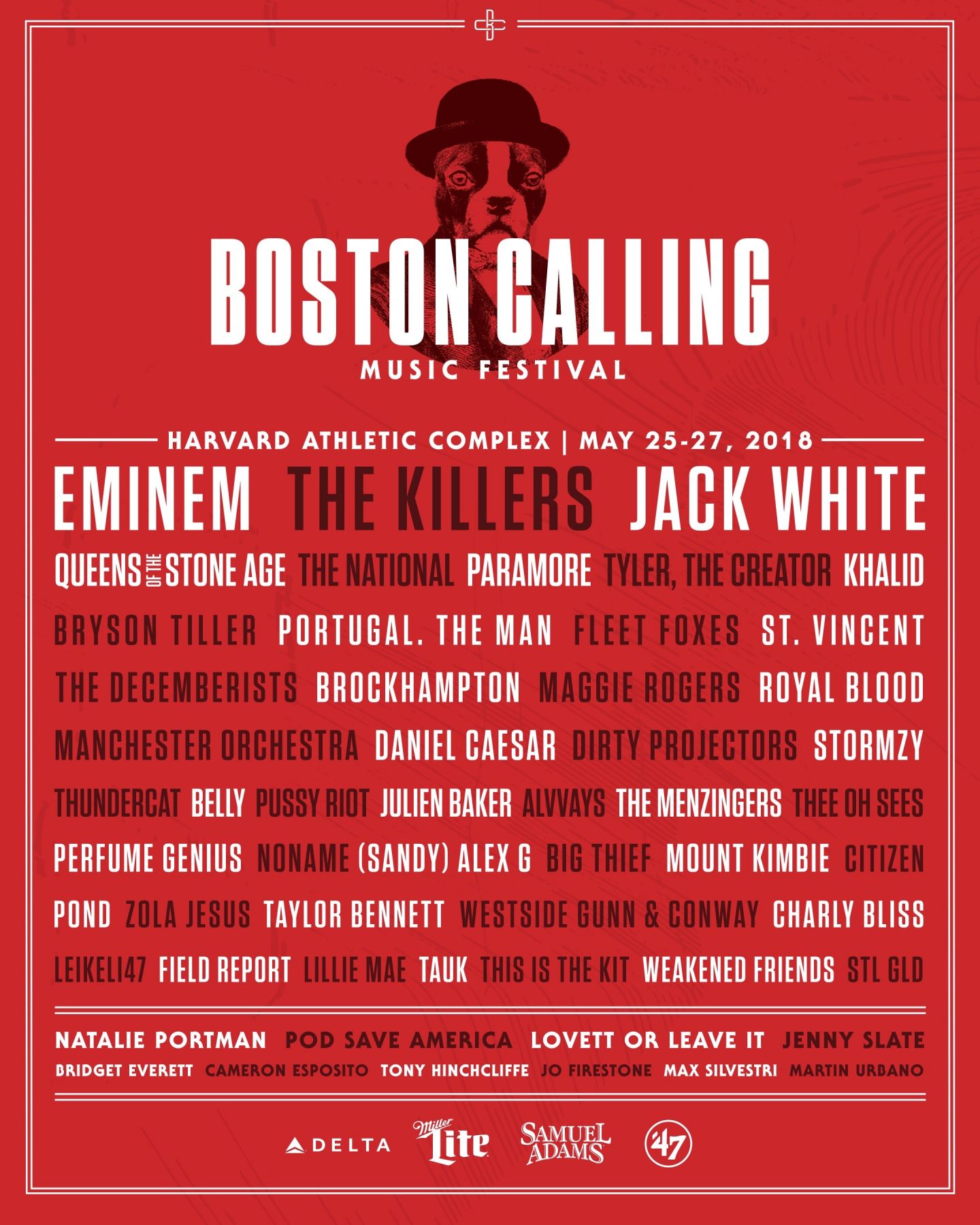 Shaky Knees Music Festival - Central Park -Atlanta GA
May 4-6
This Festival has awesome artwork ... and the impressive lineup makes the quick trip to Atlanta appealing!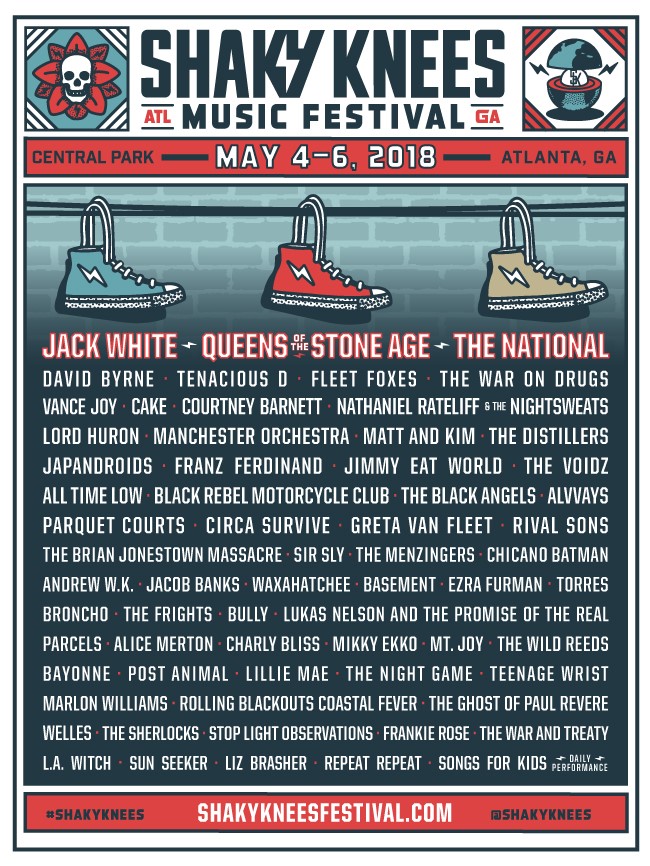 Bonnaroo - The Farm at Great Stage Park - Manchester TN
June 7-10
Get your camping gear ready and road trip down to Manchester TN!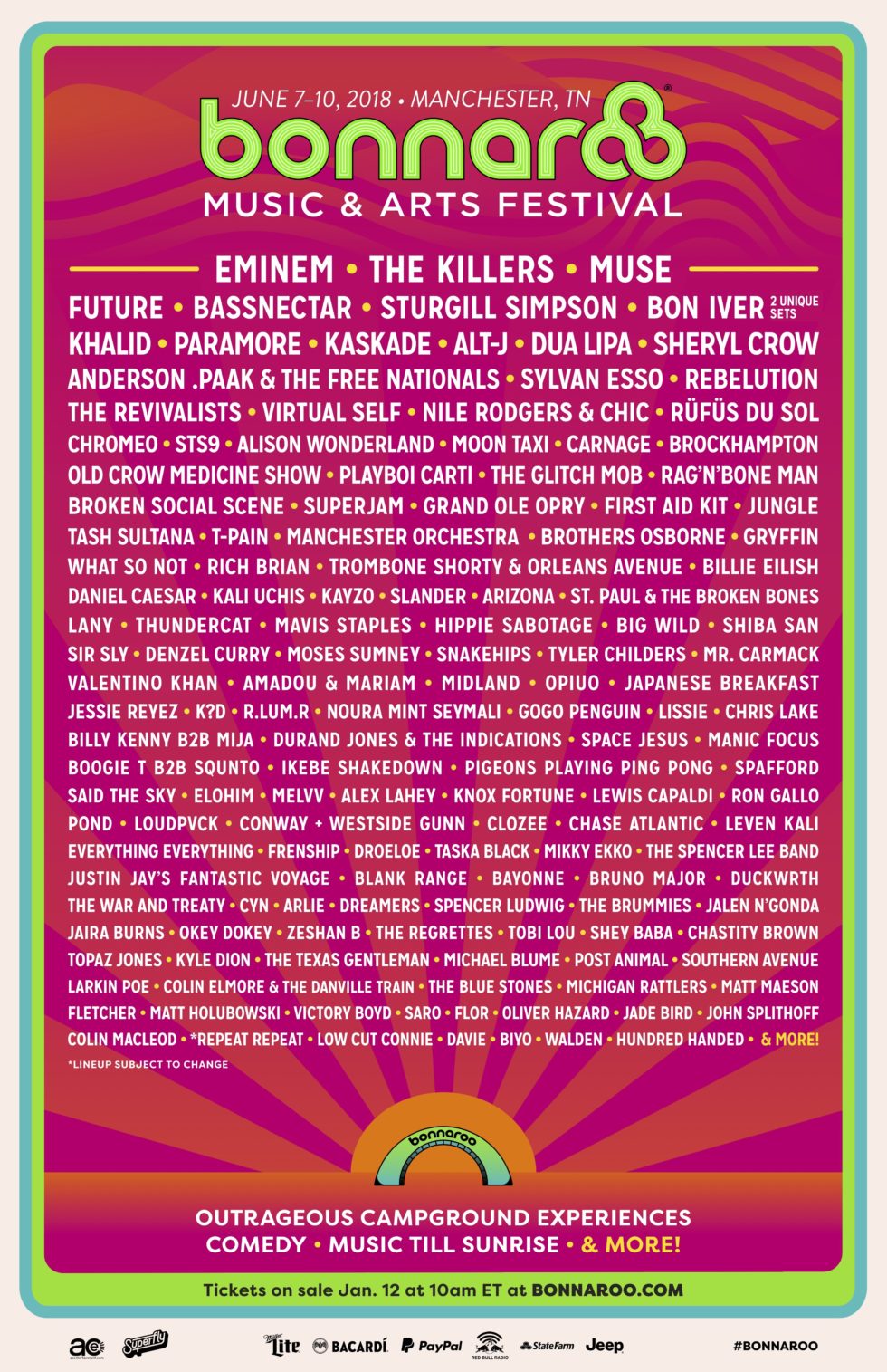 SweetWater 420 Fest - Centennial Parl - Atlanta, GA
April 20-22
Two sets from a bunch of the acts- including the headliners ... plus the return of Ghostland Observatory!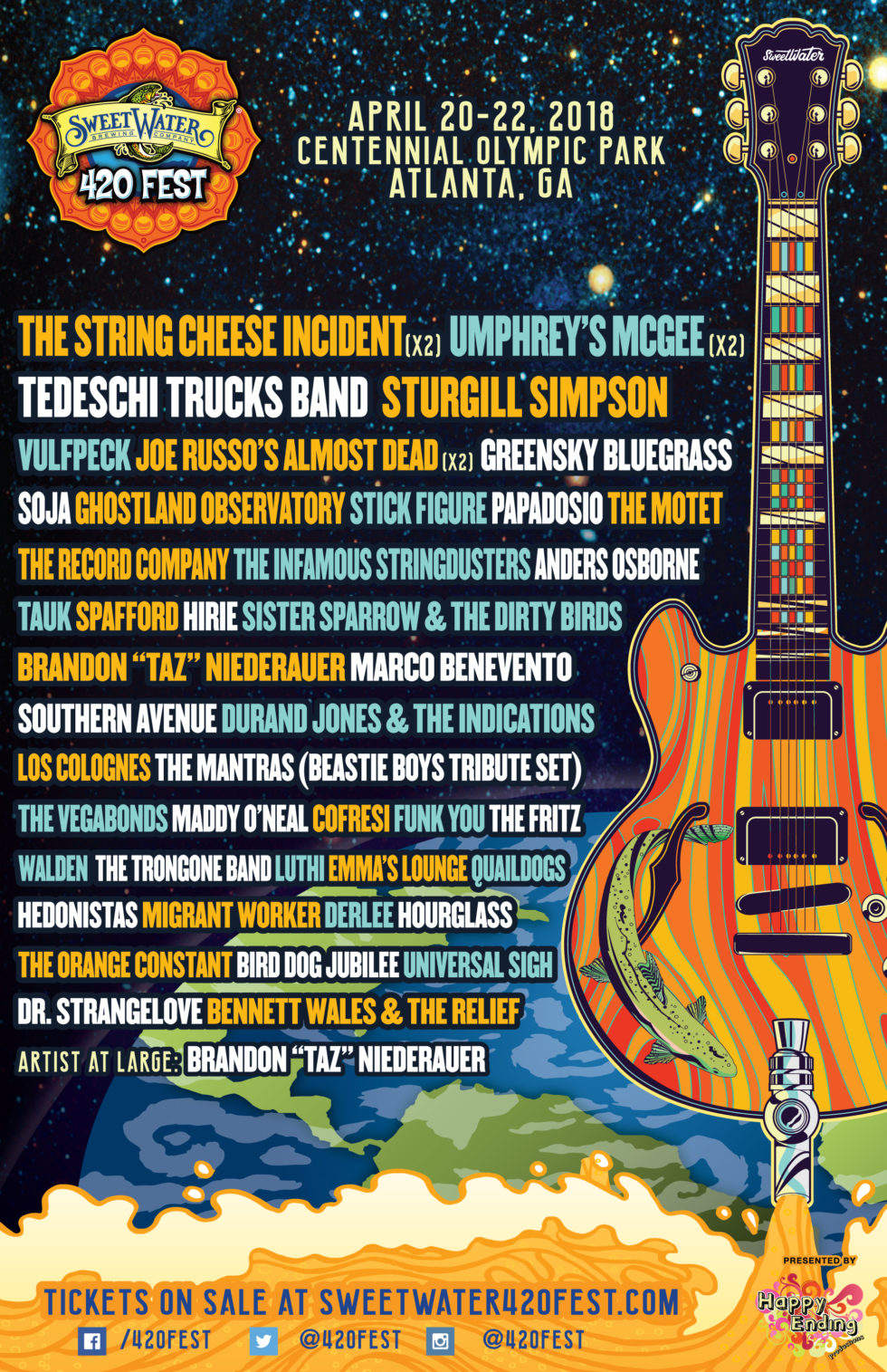 Peach Music Festival - Montage Mountain - Scranton, PA
July 13-15
I dont see Scrantonicity on this Scranton PA lineup - but the lineup is pretty solid none the less!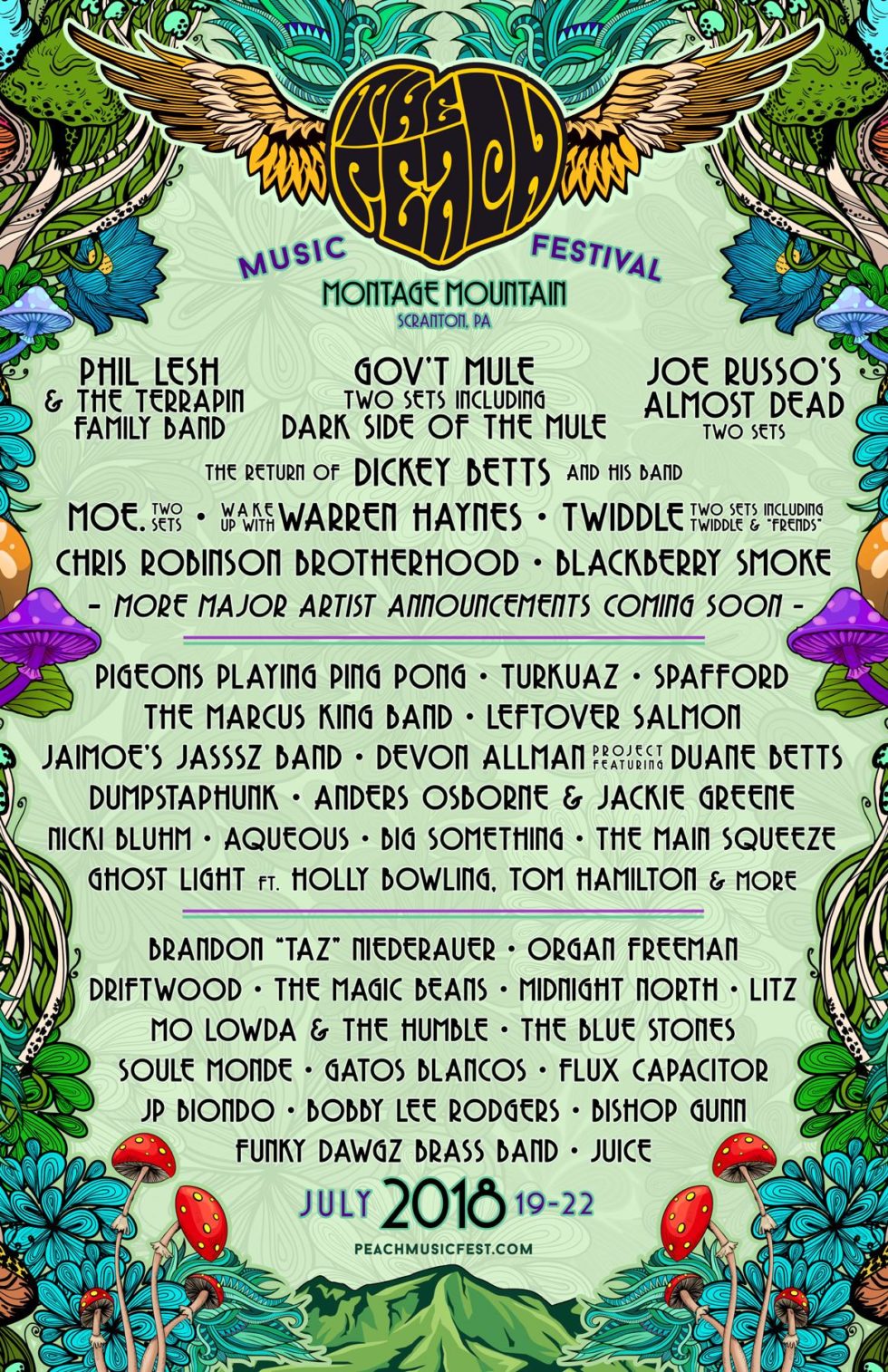 Mountain Jam - Hunter Mountain, Kentucky
July 13-15
Woah - this is amazing ...Jack Johnson - are you touring or what?
Too bad this is the same weekend as Firefly :(