We wake up on this Monday morning with some news that is both shocking and equally upsetting. The great David Bowie has passed after a long battle with cancer that he had kept private. He was 69.
Watch Bowie's new video for his song Lazarus, which premiered last week.
---
Bowie's life-long producer Tony Visconti took to Facebook, sharing words in the wake of Bowie's tragic passing.
"He always did what he wanted to do. And he wanted to do it his way and he wanted to do it the best way. His death was no different from his life - a work of Art.
"He made Blackstar for us, his parting gift. I knew for a year this was the way it would be. I wasn't, however, prepared for it.
"He was an extraordinary man, full of love and life. He will always be with us. For now, it is appropriate to cry."
Visconti Worked with Bowie on albums spanning from 1969's Space Oddity, to Bowie's final album Blackstar, which was released on Friday.
Many musicians who were influenced by his work, and dear fans, have been expressing their sorrow over this tragic passing.
RNR's own Bob Waugh Shared a memory with me this morning. Bob remembers seeing David Bowie with Nine Inch Nails at the Nissan Pavillion in 1995. He also brought in the single for "Afraid of Americans" signed by both David Bowie and Trent Reznor. Reznor remixed the single, which was later released was then later released on the bonus disc of the Digibook Expanded Edition of Earthling in 2004.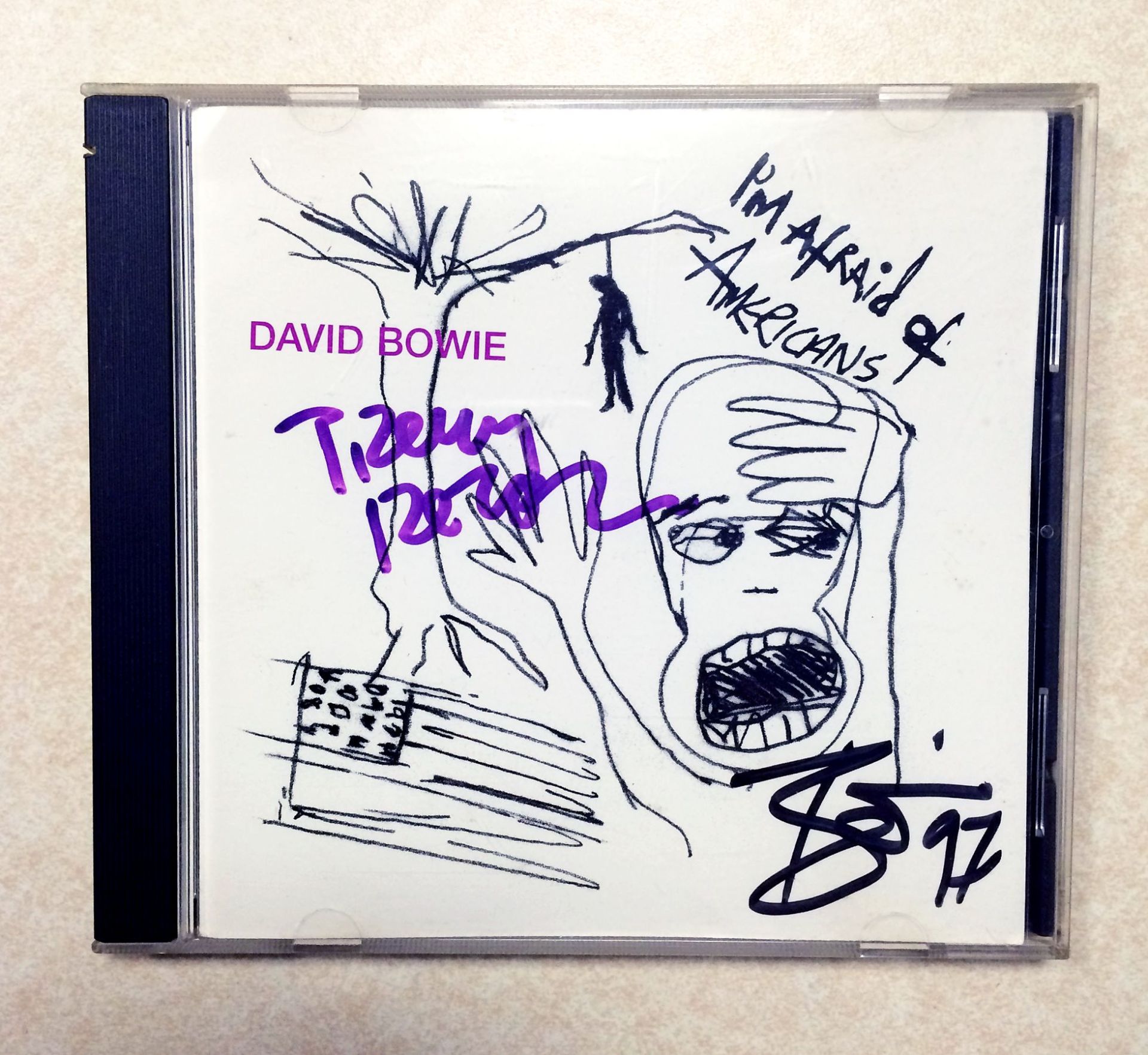 The legacy of David Bowie is one that will live on indefinitely through his own music, and the music of those who have been influenced by him.
Rest in Peace to the iconic David Bowie.