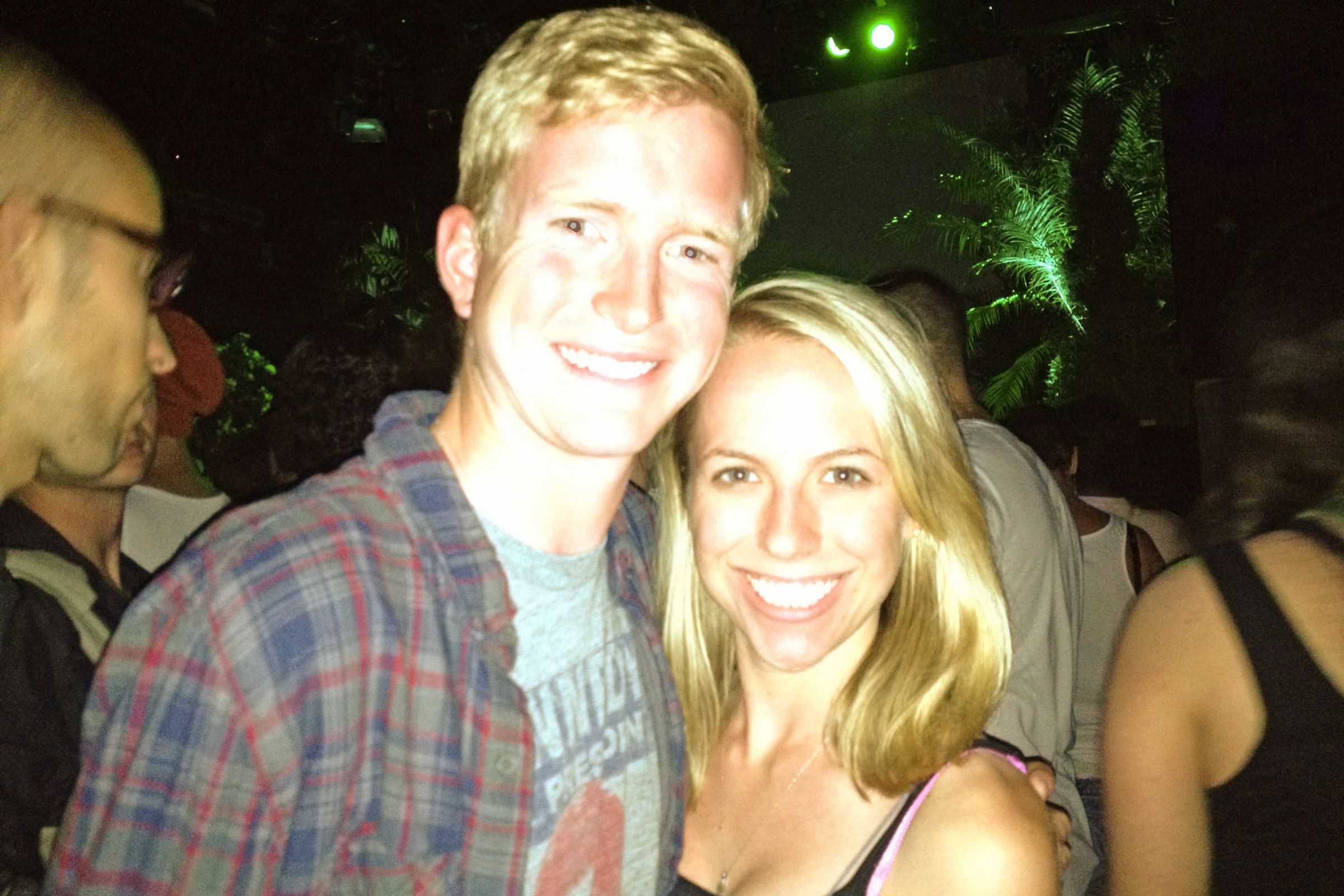 From the moment I started driving, WRNR has been my station. Every day on the way to school, every afternoon on the way home from work, every trip to the beach and every drive to the store, I've got RNR on. Its where I discover all of my new music, the sets always put me in the best mood, the DJs are perfect, and I even don't mind the commercials.

So naturally being an RNR fanatic, I enter every contest that I possibly can. But, like most, I always figured the chances of actually winning were pretty slim.

Flashback to Memorial Day weekend, and I'm sitting around the house, killing time on the iPhone, when I see the RNR Facebook post to finish the sentence, "4 out of 5 hipsters agree, Lana Del Rey is [blank]." My first thought is, "well a hipster would never even be a part of such a poll, they would just say, 'you've never heard of her.'" And so I enter my answer, "you've probably never heard of her."

I submitted my post, not thinking I had much of a chance, and went about my day. A few hours later, I was delighted to receive a Facebook message that I had won a copy of "Born to Die." This alone made me ecstatic. I went through the typical, "I never win anything, this is the greatest," rant and then, steadily, calmed back down, not thinking that I had a remote chance of winning the trip to New York.

A few hours later, another Facebook message, "give us a call ASAP." At this point my heart was racing, as I figured one of two things had happened. Either a, by some sheer miracle I had won the tickets, or more likely b, the original message had been a mistake, no one liked my grammatically incorrect contest answer, and I hadn't won the album. I nervously called the studio and was greeted by the question, "do you have any plans for June 8." At this point I was jumping up and down in my kitchen, still in disbelief that I had actually won. My mother said that in my twenty years on this Earth she has never seen me as excited about anything else. (Take that statement for what you will.)

Fast forward to June 8, armed with the concert tickets and a backpack, my girlfriend Kelly and I boarded the train for New York, nearly too excited to actually sit down for the three hour trip. We arrived in the Big Apple and took a relaxing stroll through Central Park, enjoying the pleasant afternoon weather and making plans for our evening trek to the concert hall.

After a quick dinner we started to walk south from Times Square (the location of our absolutely awesome hotel), taking in the big city scenery and marveling at the ever-growing "Freedom Tower." We arrived at Irving Plaza at six thirty (doors opened at eight) and took our place in the line that was just starting to snake around the corner of the block. Never in my life have I seen so many hipsters. Young hipsters and old hipsters. Boy hipsters and girl hipsters. Levis as far as the eye could see and even a group with homemade Del Rey t-shirts. It was quite the site.

The line was long but the wait seemed to go by rather quickly and in no time we were inside the Plaza, positioned a few feet from the stage. The venue was fantastic. The perfect size for a show like this, as you could really feel like you were almost a part of the stage.

At around nine the opening act, "Zebra Katz" took the stage. Their first and most notable song had to be "I'm a hipster." Which, more than anything, was kind of hilarious. After they finished it was another half hour or so before Lana began but the time was appropriately filled with a medley of Frank Sinatra's biggest hits coming over the speakers. Given her status as a "self-styled gangsta Nancy Sinatra," this only seemed natural and was well received.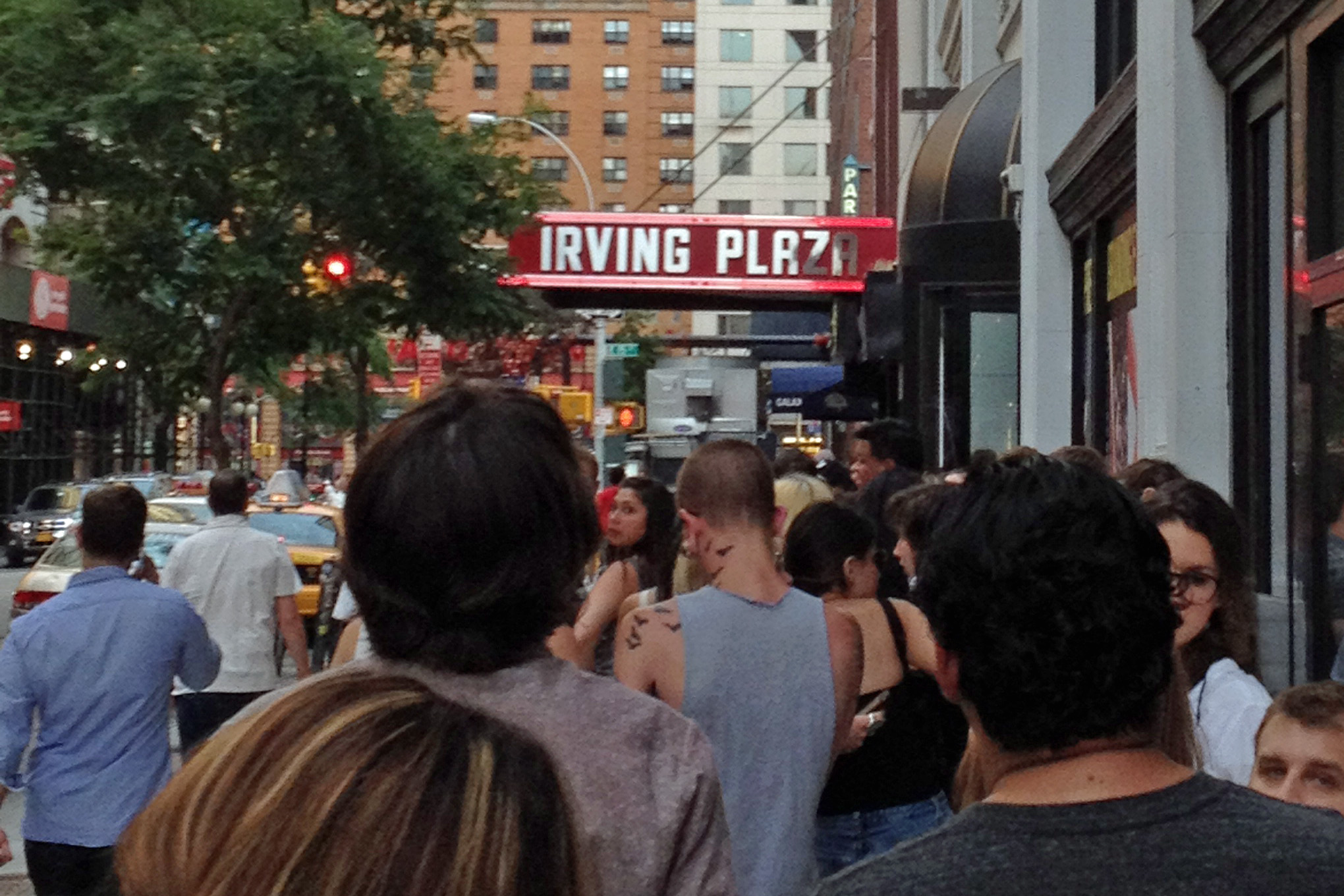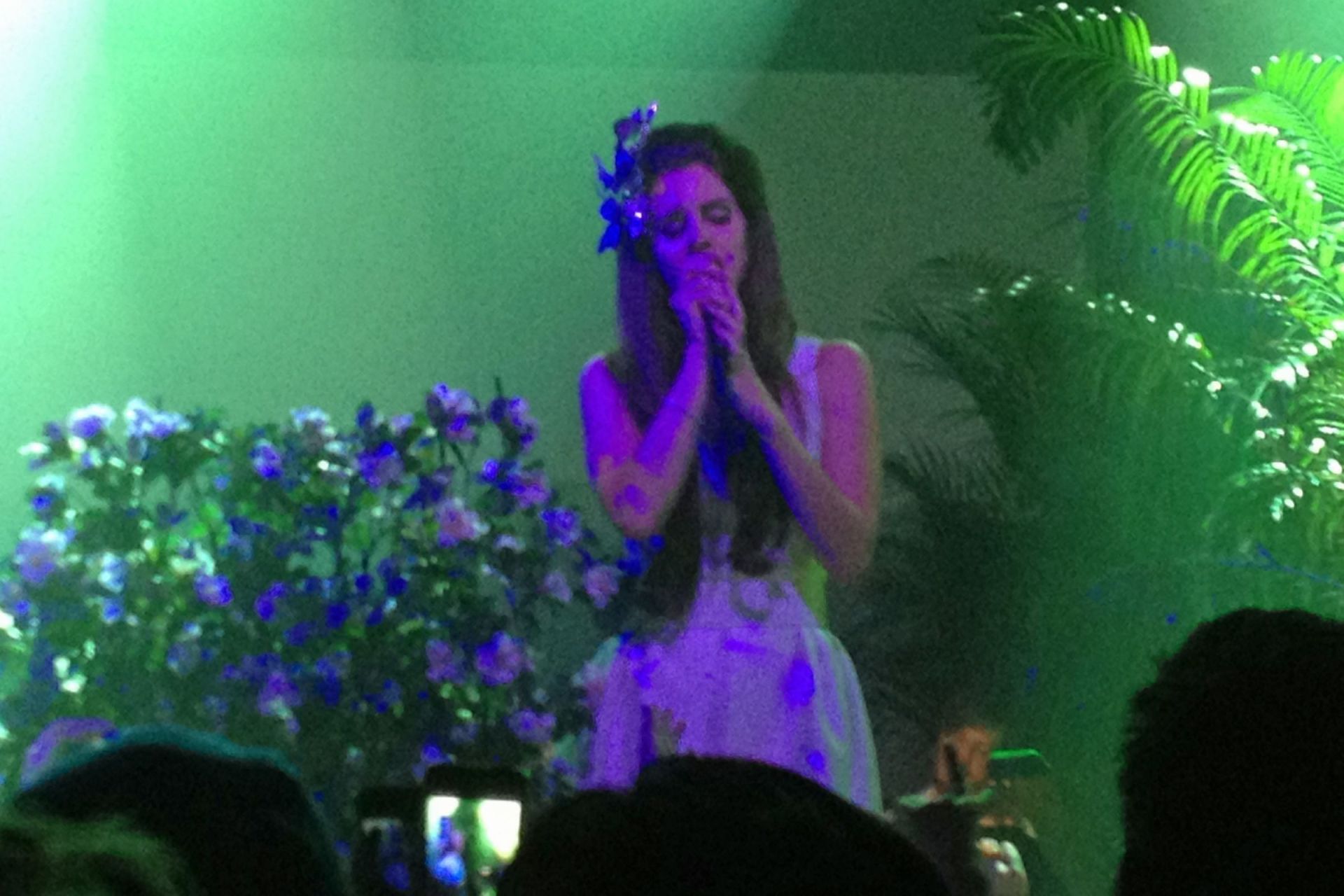 Then the moment had arrived. Del Rey came on to the jungle themed stage looking like a breathtaking beauty queen and immediately went right into "Blue Jeans,"… and the crowd exploded. Accompanied by a three-piece orchestra (which made the performance surreally powerful) and a screen at the back of the stage flashing video of, among other things, vintage footage from the Kennedy compound and clips from the original, black and white, Joan of Arc movie, she belted. One song after another, it seemed like she was pouring her whole spirit out into the microphone. I have never seen an artist perform with so much heart and so much emotion. The feeling was incredible, too incredible to fully describe in words. It was like she had a connection to the whole room and was allowing each of us the chance to briefly peer into her soul. We even got a sneak peek at some her new stuff, including a heart- stopping rendition of a song called "Sing The Body Electric." All I can say is, look out for the next album, because if this show was any indication of what's to come, it's going to be unreal.

The concert was one of the best I have ever seen, made all the better by the trip that came along with it. Kelly and I cannot thank everyone at WRNR enough, for sending us on this trip and being the greatest radio station on Earth! We had such a fantastic time and feel so grateful to have been given this opportunity.
Thanks WRNR and you can be sure we will continue to be your number one fans, listening along!
Collin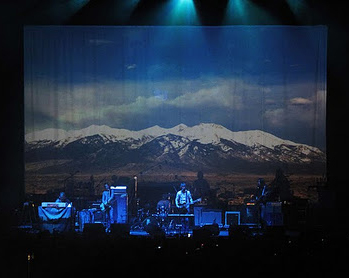 I'm in the holiday spirit, so I have to give thanks to everyone who helped me win WRNR's contest to go see Band of Horses and My Morning Jacket in NYC:

I started listening to WRNR about 6 years ago. I was carpooling with my friend, Mychael, and he kept trying to get me to listen to "his" radio stations. Well, I have to thank Mychael for being persistent, because I became hooked. I enjoy listening to WRNR so much, that, despite living out of the listening area, I tune in on my computer at work. Not only did Mychael introduce me to WRNR, but he also introduced me to Band of Horses. So, two big shout-outs to him.

Another person who helped me win this contest is my husband, Joe. Without Joe watching so much NFL and ESPN (despite my constant groaning and complaining), I would never have been able to subconsciously absorb enough sports knowledge to be able to answer the "young band of horses/Colts" question that entered me in WRNR's contest.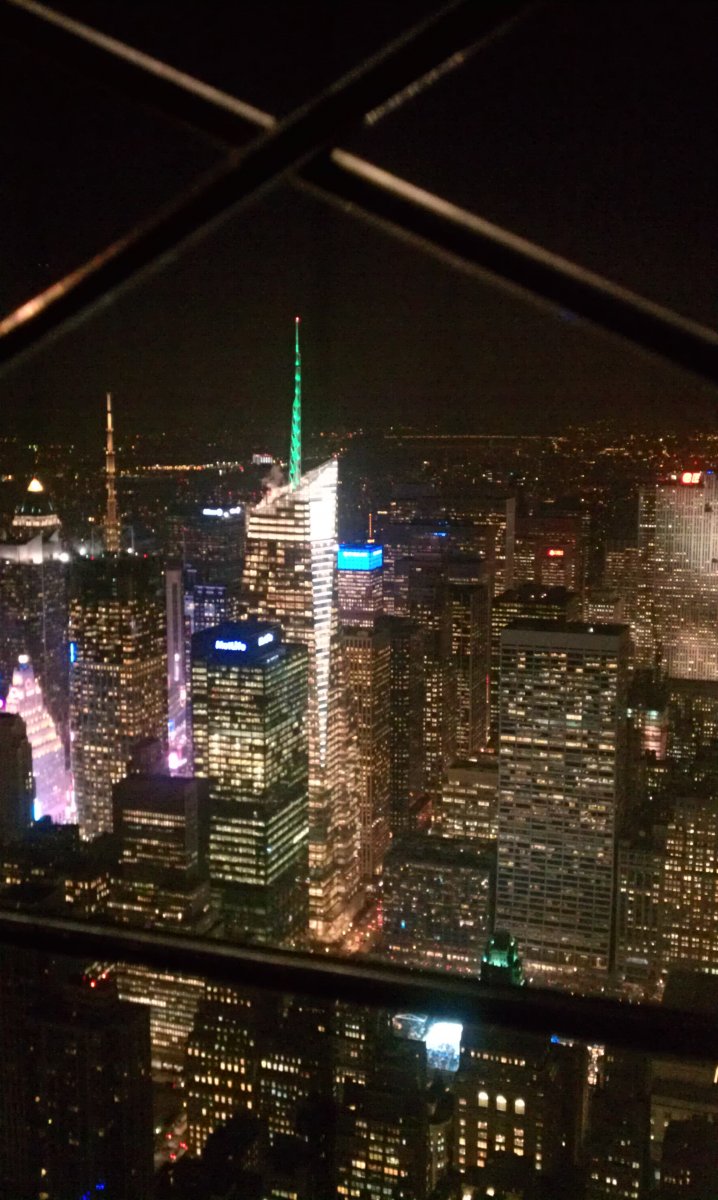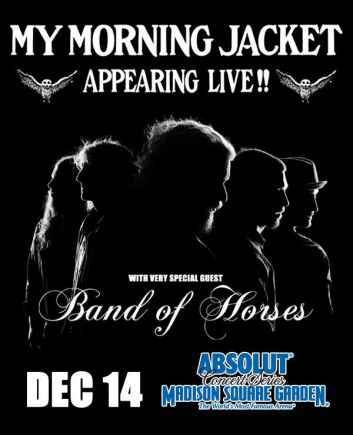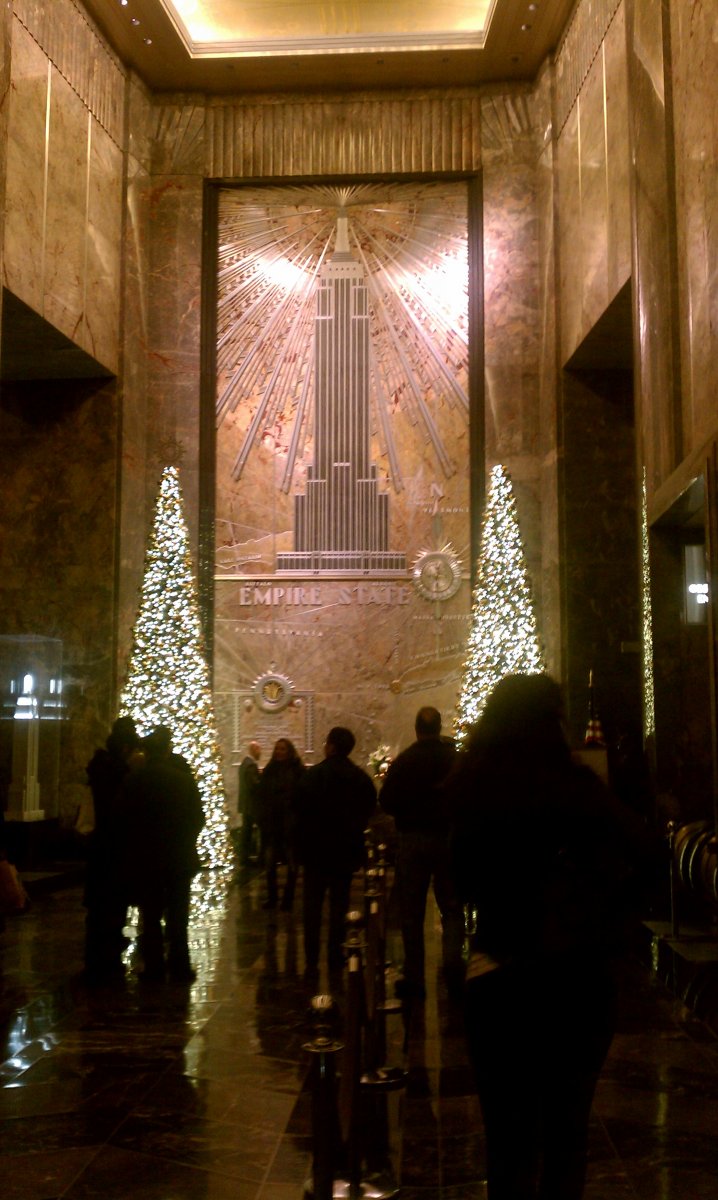 Of course, I have to give BIG THANKS to WRNR for being such a kick-ass radio station! WRNR, thanks for the train tickets, a great hotel room, and, of course, great seats at the concert. I brought my sister along; we were able to walk around NYC, in full holiday swing, and then go to one of the best concerts EVER. Band of Horses was great, as expected, but I can admit that I was unprepared for the FORCE that is My Morning Jacket. They rocked it and the concert was four hours of awesomeness!

The only downside to my experience is that my coworkers will not let me forget how I "squealed" with joy when WRNR called and told me I won... but it was worth it.

THANKS WRNR!!!
Alexis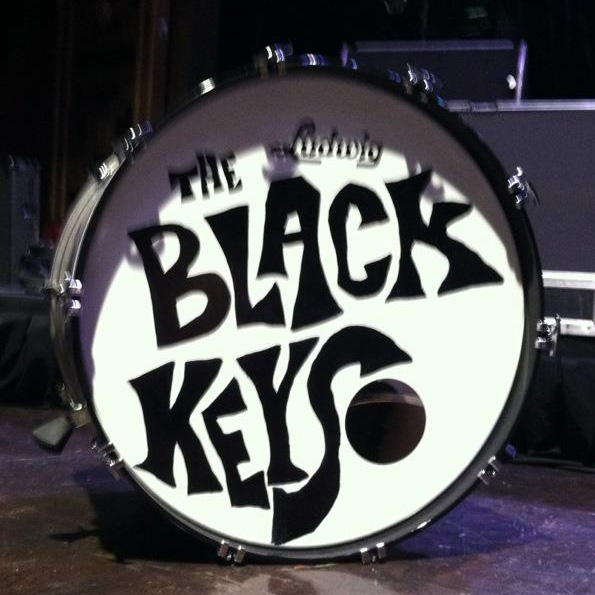 I am a very lucky guy. The first Friday in December I was a lonely boy sitting in my basement playing some Xbox, stressing about job interviews, and worrying about nothing, but then the phone rang. Automatically, I recognized the voice. The voice of an angel delivering me news that was about to make my heart race faster than the kick of Patrick Carney's bass drum.
"Hi Ryan, this is Carrie from RNR... You won! You and a friend are going to see the Black Keys at a secret location!"
You can imagine my response. Carrie's impression on the radio later that night when she announced the winner was pretty accurate: "Oh My God!!I'm so stokkkeddd!"
The train ride to New York was short and sweet. I had invited my friend, Austin, to go with me. We watched videos of the Black Key's performance on Saturday Night Live from earlier that weekend and day dreamed about the night ahead of us.
Austin and I walked from the hotel just a few blocks over to Webster Hall. Outside signs posted SECRET SHOW TONIGHT, BLACK KEYS ALBUM RELEASE. There were was a number of fans starting to accumulate, but they weren't getting past the strict security. After a bit of confusion, we made our way to the list of contest winners and received our sparkly wrist bands that would allow us access to the floor. We grabbed some beverages, found our self a spot with a great view just a few feet from the stage and waited anxiously for the show to start. The small atmosphere and privileged audience made for an unforgettable experience.
At nine o'clock on the dot The Black Keys got it going when they opened with "Howlin' for you" and we were howling right along with them the rest of the night. The set list contained a handful of new songs off "El Camino" including "Sister," "Run Right Back," "Lonely Boy" and "Gold on the Ceiling."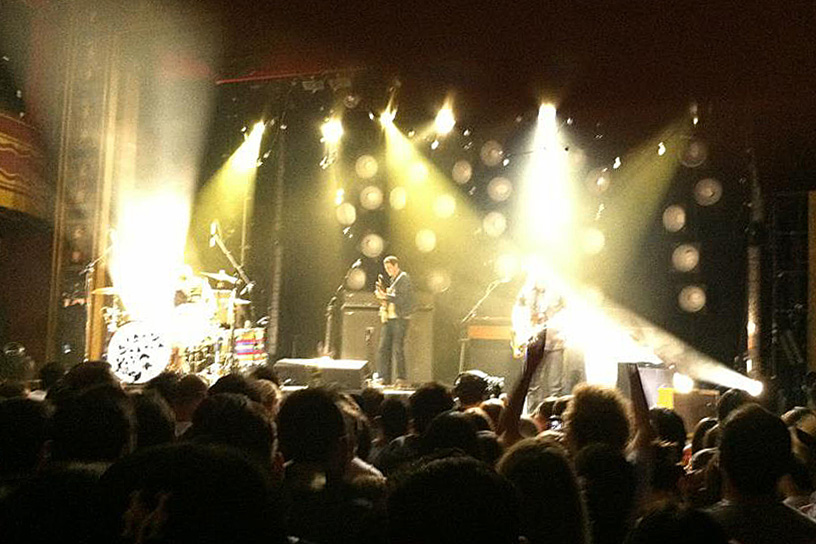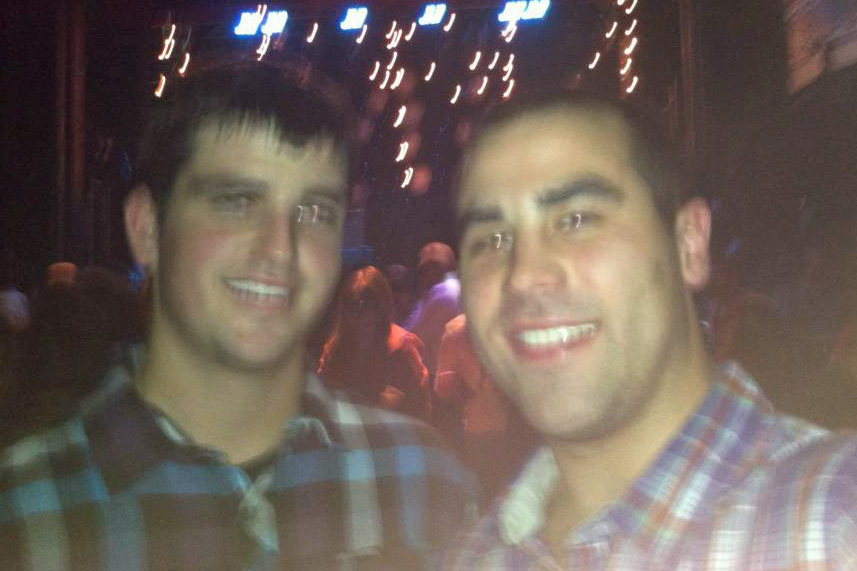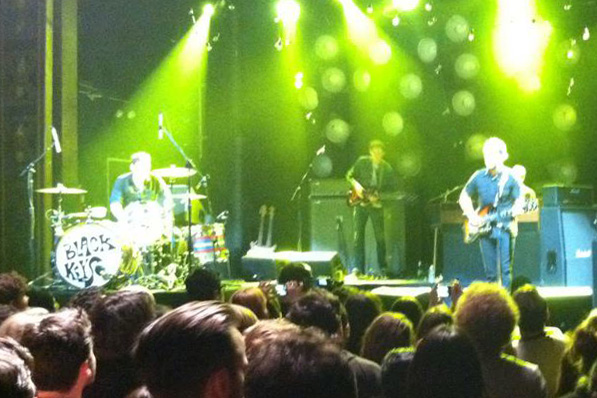 "Lonely Boy," a song I was very familiar with, is a tune I will always remember because it's the reason I had the opportunity to take this trip. After hearing it on the radio, I was a lucky contestant to text back the exact time it played, which put me in the running for the grand prize. Like most people, I never thought I would win, but here I was in New York City, at The Black Keys' album release party with a select crowd having one of the best experiences of my life. All thanks to WRNR.
I wish the show could have went on forever, but all good things must come to an end, and the Black Key's closed with searing versions of "Tighten Up" and "I Got Mine." Thank you WRNR and all the people who made this trip possible! It was truly amazing and I will remember this for the rest of my life. Hopefully, when I tell my grandkids about it, great radio stations like WRNR and great rock bands like the Black Keys will still exist.
Sincerely,
Ryan White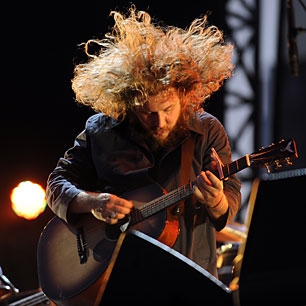 Caitlin Tucker worked her butt off in Chicago to bring WRNR the best coverage possible of Lollapalooza 2011. It's amazing what we can do with a shoe string... thanks to Caitlin. Check out Caitlin' impressive blog when you CLICK HERE.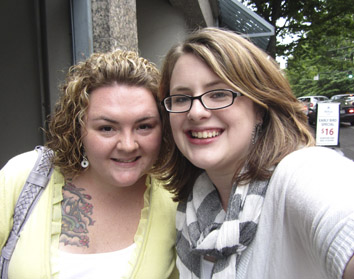 I enter WRNR contests literally all the time and never win. So when the most awesome contest ever (in my opinion at least) came along, I felt a little discouraged from the start! Ha. I remember before it started, I said to my best friend "I am trying to win something amazing this week." Did I mention that we are huuuuuge Pearl Jam fans and the opportunity to see Eddie Vedder in Seattle of all places would just about blow our minds? :)

So every time I heard the little sound bite, I dialed and dialed... and finally, the Thursday of the contest... dialing simultaneously through my cell and work phone, I got through! I couldn't believe it! But still knew that I had one more hurdle to overcome. I felt a little confident but didn't want to get my hopes up too high. Tuesday morning finally came along. I made sure I was settled in at my desk with WRNR streaming in time for the announcement. I was sure I wasn't going to win. But then when they were ready to announce the winner, my heart rate picked up a little bit... and then they said MY NAME!! I was literally in shock. Me?! REALLY?

Since I have never been to Seattle before, I spent the weeks before the trip getting advice and Googling to best places to go. We did the typical "must-sees" like Pike Place Market (I am pretty sad I can't shop there every week), the Space Needle, and also found the best sushi place in the city. But then it also turned out that there were a couple other great things going on like the Bite of Seattle festival (more food then you could ever eat!) and the most awesome: the Nirvana exhibit at the EMP Museum. It was really incredible to see all the memorabilia and also to see how bands from Pearl Jam to The Shins to Death Cab for Cutie are connected to Nirvana in some way or another. Definitely a must see for pretty much anyone who has the smallest amount of appreciation for good music.

Oh right... you probably want to hear about the concert, eh? I really cannot even say enough about this. I have seen Pearl Jam four times in four different venues- all memorable shows, but seeing Eddie solo in Benaroya definitely ranks very highly among the others. Eddie did such an amazing job of mixing old with new, solo songs with Pearl Jam songs, and throwing in a few covers in while also engaging the crowd with some entertaining stories (he was really hung up on talking about the recent news story of a man whose wife had cut off something quite important to him and put it in the garbage disposal- noted that he would be talking to his own wife about not having to do the dishes anymore to avoid looking at the garbage disposal… also segued into "Rise" after that ha). He mentioned many times how happy he was just to be home (and "anxious to do laundry") and seemed genuinely grateful for and humbled by the reception he was receiving (Pearl Jam really does have the best, most dedicated and appreciative fans in my opinion). Also, rumor was that Krist Novoselic was in attendance that evening.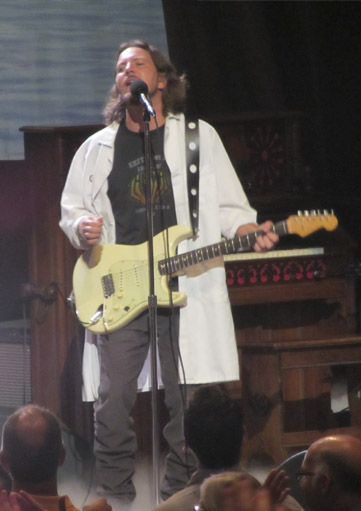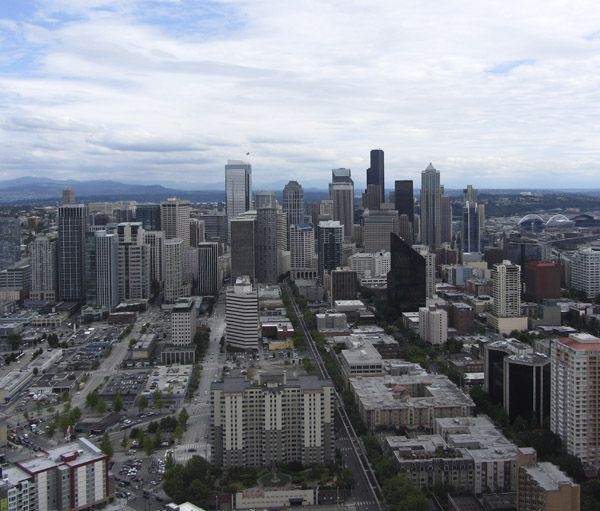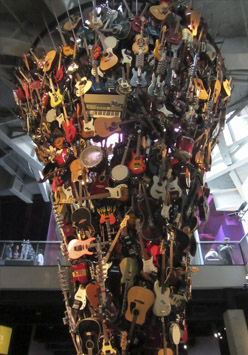 Some song highlights were "Without You," "Longing to Belong" (with a cello accompanist that really showed off the acoustics of Benaroya), "Unthought Known," a re-worked version of "Betterman," "Guaranteed," "Just Breathe" and "The End" with the string quartet, and then using looped vocals, closed out the set with "Arc" in the pitch black. During the two encores, my favorites were the cover of "You've Got to Hide Your Love Away," opener Glen Hansard (who did a fabulous job- seems VERY popular with the PJ community and a great addition to the tour) coming back out to sing "Falling Slowly" with Eddie singing back-up, "Sleepless Nights" (also with Glen, sang with no mics or amps- the audience was completely silent!!), "Porch," and then Eddie had everyone on their feet to close out the evening with "Hard Sun." Overall, the music was beautiful... it bounced off every wall and surface in Benaroya. I'm really grateful for the opportunity to hear such a talented artist in a place like that.

To sum it up, this was an amazing trip!! I really cannot thank WRNR enough for the opportunity to visit Seattle for the first (and hopefully not last) time and on top of that, getting to see one of my favorite performers. It was an unforgettable trip for sure. Thanks again!!!
----Laura Harris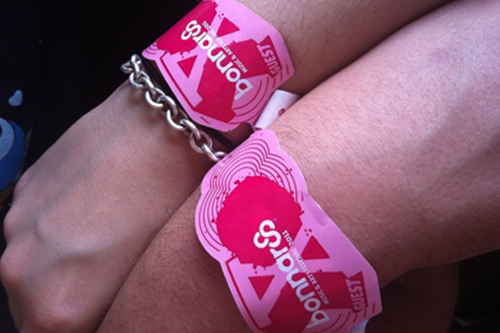 Thank you, thank you, thank you WRNR. I am so grateful to have been given the opportunity to attend one of the largest musical events in the entire country! Where to begin… the camp site was AWESOME. We pitched tent with other radio stations and media-folk, right next to the venue. Our site had its own complimentary shower complex and row of port-a-johns, which anyone who attended Bonnaroo would know, was a blessing. Our guest passes got us some other sweet amenities, like premium viewing areas, and access to more secluded eating areas/shaded areas.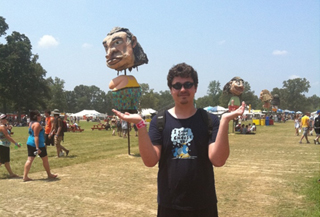 All that aside, let's gets down to the MUSIC. Since making the earth shattering PowerPoint presentation for the guys at the station, I decided I would experiment more with being nerdy. I charted out my whole viewing schedule, each page in a plastic sleeve, in a hard 3 ring binder. Yes. I went there. I will tell you that during our adventure I managed to lose the binder... creativity and spontaneity tend to rule these kinds of events, and I had no problem with that. We got to see Primus, Alison Krauss, The Knux, Bela Fleck and the Flecktones, G Love, Mumford and Sons, Black Keys, Eminem... Awesomeness Overload. There is something incredible about being surrounded by music enthusiasts, cheering on some of the greatest performers of our generation.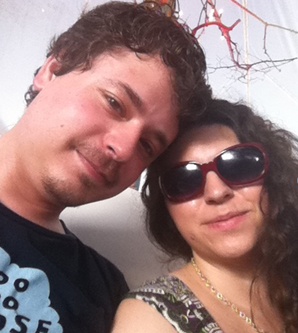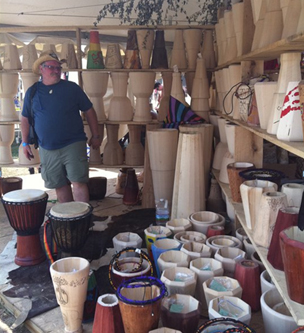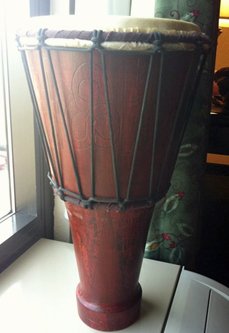 My amazing fiancée Ashley made me a spectacular hand drum virtually from scratch at one of the vendor tents. She burned the logo of my private lesson company, TomTom Studios, across the front, using the Bonnaroo symbol for the O's!! We buddied up with the owner who actually put the finishing touches on the drum, free of charge. An amazing professional sounding drum for $70 bucks? Can't beat that with a stick... I should know; I beat things with sticks all the time!

I am most thankful for the opportunity to have been engulfed in creative and artistic energy. I left Bonnaroo with a great deal of inspiration that has greatly enhanced my drum set playing, my private teaching, and my composing. I can't fully express my gratitude for the experience of a lifetime. Thanks to my all time favorite radio station, WRNR.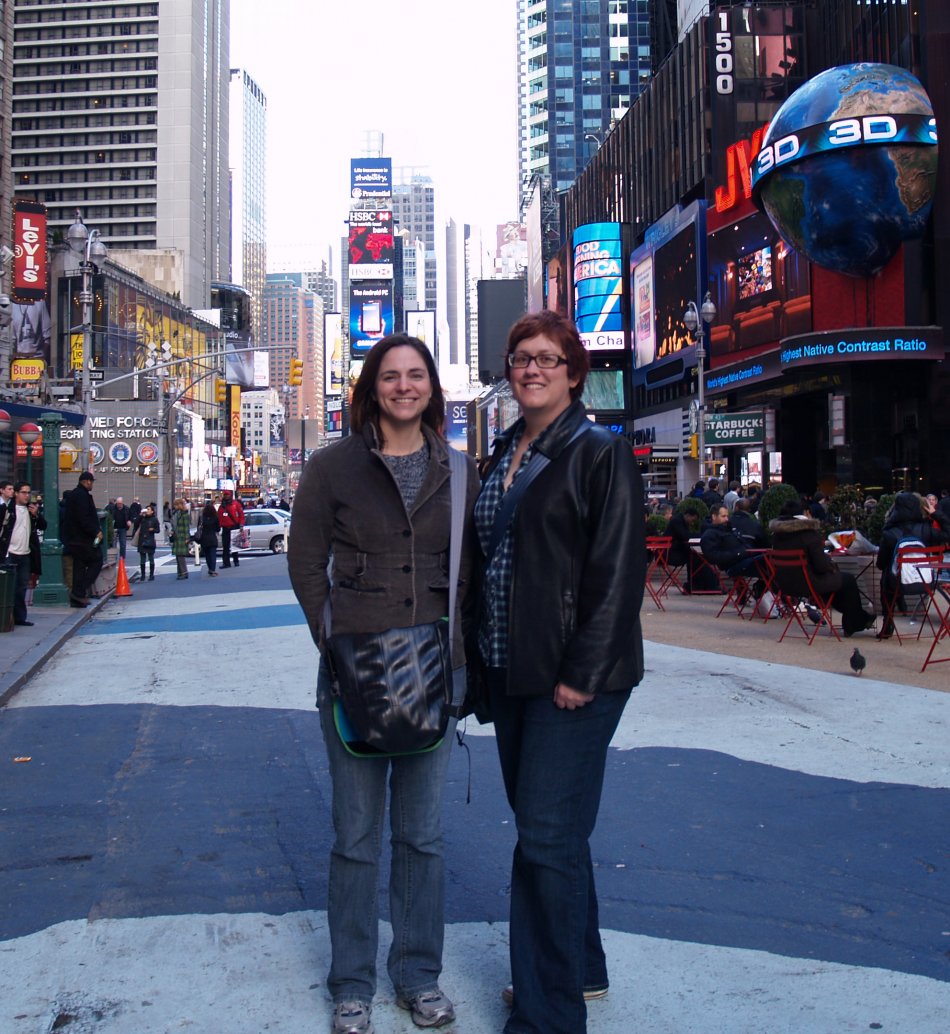 Sometimes life brings some really unlucky stuff. Then, one day, things start to turn around: a new relationship, a new house, a new job…

But when I won a free download of some new Grace Potter music, I never thought I'd win the grand prize. The morning of the announcement, I sat in my car at the parking garage, waiting for the next MARC train. At 8 a.m., when Alex went to the traffic or weather or whatever, I decided I'd better get out and catch my train. I'm not gonna win anyway.

Well, I did. And it was awesome. The theme, "Get Nocturnal with Grace Potter," held true. After a long Thursday at work, we boarded an express train to NYC. Hounded by a torrential downpour – the same one that flooded the first floor of the parking garage at Baltimore's Penn Station – we hailed a cab, checked into the hotel, and briefly contemplated not going back out. We were soaked. Even the clothes in our bags were wet.

We're in New York City. We have to go out.

Irving Plaza rocked. Grace and the band were raw, loud, and full of energy. The music and atmosphere were reminiscent of the 70s, a feeling amplified as we heard the opening riff of Heart's "Crazy on You." We left the venue happy, with the occasional outburst: "Ooh la la la la la la la!"

We spent the next couple of days exploring NYC – a couple of shows, Chelsea Market, breakfast at Norma's. We didn't argue. We bought cheesy souvenirs. We cried at Ground Zero. And then we took a train back home to Baltimore, awaiting our next opportunity to take a spur-of-the-moment, whirlwind, and kick-ass trip.

Thanks RNR!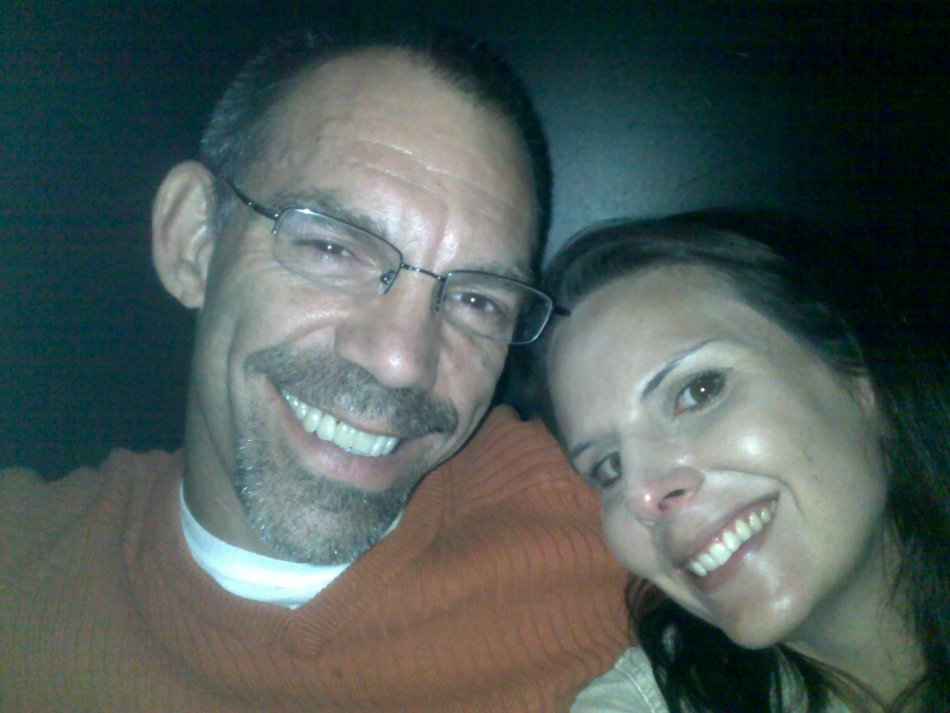 I was driving home from work stuck in traffic listening to WRNR when they announced that the 10th caller would win 3 CDs and a chance for 2 trips. I decided to call thinking, what else do I have to do while sitting in traffic even though I will never win? Amazingly enough I was the 10th caller and then I got a call a week later telling me that I had won the drawing for two trips to see three great bands: Tired Pony, The Foals, and Band of Horses.
We left for NYC by train on a Friday with tickets to see Tired Pony on Friday night and Foals on Saturday night. We got into Penn Station early enough in the day that we had plenty of time to cab it to our hotel in midtown, shower, change, head to Greenwich Village for happy hour and some great seafood at Lure Fish Bar, pizza at Pulino's then cab it to Irving Plaza for the show. Tired Pony put on a great show and even had a few special guests perform with them (Marketa Irglova and Michael Stipe). After the show we decided to head back to midtown, grabbed a bite near our hotel (yes, we do love to eat) and called it a night. Here's a picture of FAO Schwartz and Tired Pony on stage: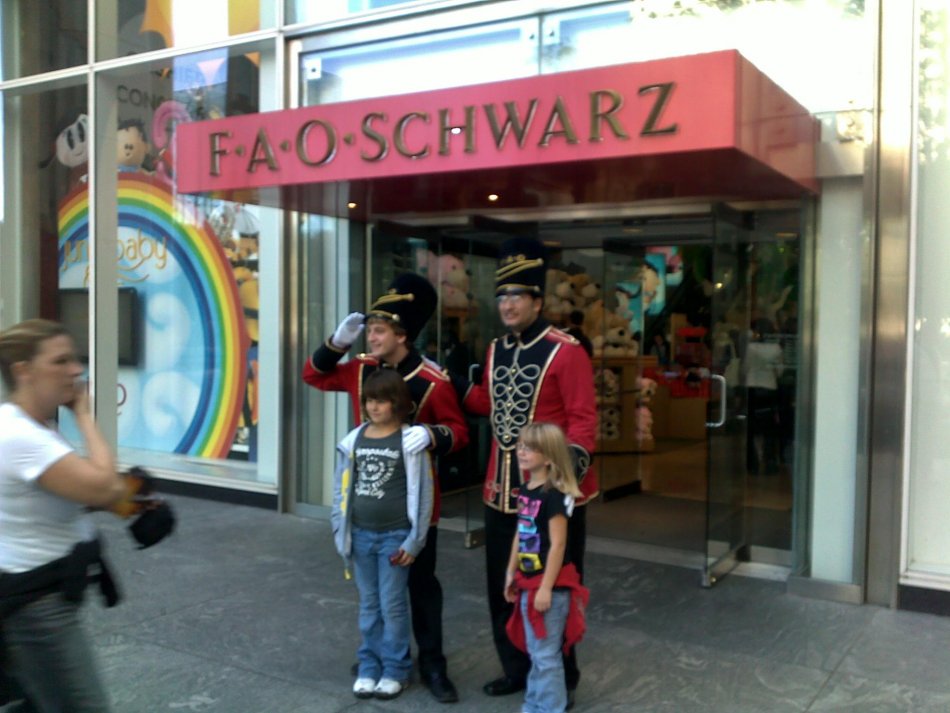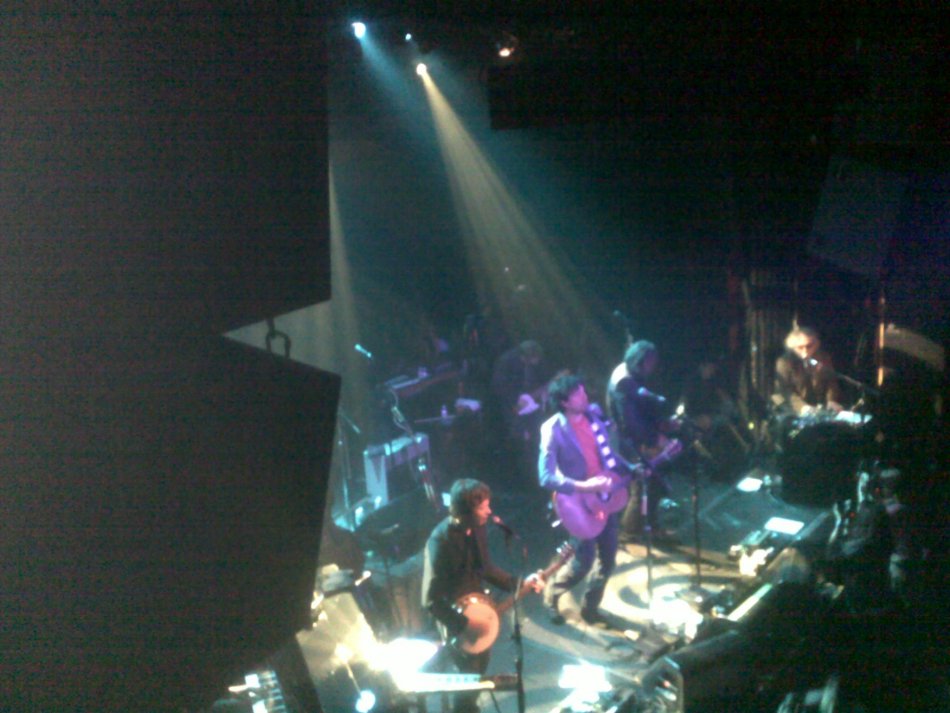 On Saturday we got an early start. We had some breakfast at a great place near the hotel, walked along Central Park and 5th Ave, stopped to FAO Schwartz to get our six year old son a present from what he considers to be the Promised land, through Times Square and basically all over the city. We ended up at Hill Country Barbeque which was recommended as the best BBQ in NYC by several people. We got there around noon having no idea that this was the official place for Longhorn alumni in New York to gather for games. Being that it was the Texas/Oklahoma game, the place began to fill up quickly. We met lots of great people and got to enjoy the game, even though Texas lost, with some very devoted fans. We had great Indian food for dinner (Did I mention that we do like to eat?) and then headed to Brooklyn for The Foals. Music Hall of Williamsburg was packed. Although I wasn't really familiar with The Foals when we won the tickets, I was pleasantly surprised. We headed back home on Sunday knowing that we have another fun weekend ahead of us in Atlanta.

Part 2 of the Triple Crown was a trip to see Band of Horses in Atlanta. We flew to Atlanta Saturday afternoon and took a quick MARTA trip to our hotel downtown. Sandy has several friends from growing up that now live in the Atlanta area, so a friend of his from high school picked us up from the hotel and we went out for a drink and bite to eat before the show. We got dropped off at the Fox Theatre. I had never been there before and was amazed at how beautiful the venue is. While in the lobby, I heard "Scissor Runner" playing on what I thought was piped in music and said to Sandy, "Hey they are playing Jenny and Johnny." I love them and had just gone to see them Monday evening at Rams Head here in Baltimore with a friend. When we went in to our seats, it turns out that Jenny and Johnny were an opening act. Getting to see them twice in a week was a bonus that I was not expecting as we had never checked to see who was playing with Band of Horses. The Fox was packed by the time the headliner started and everyone was on their feet for the enitre show. Band of Horses was not only outstanding live, but had much more energy live than I expected. On Sunday before we flew out, we were able to meet another friend for breakfast at The Flying Biscuit, which is a well- known local breakfast spot. We had a delicious southern breakfast, got dropped off at the airport and made it home in plenty of time to take our 6 year old son trick or treating. It was a Halloween weekend to remember.

Thanks for three great shows and two amazing weekends!
Jen and Sandy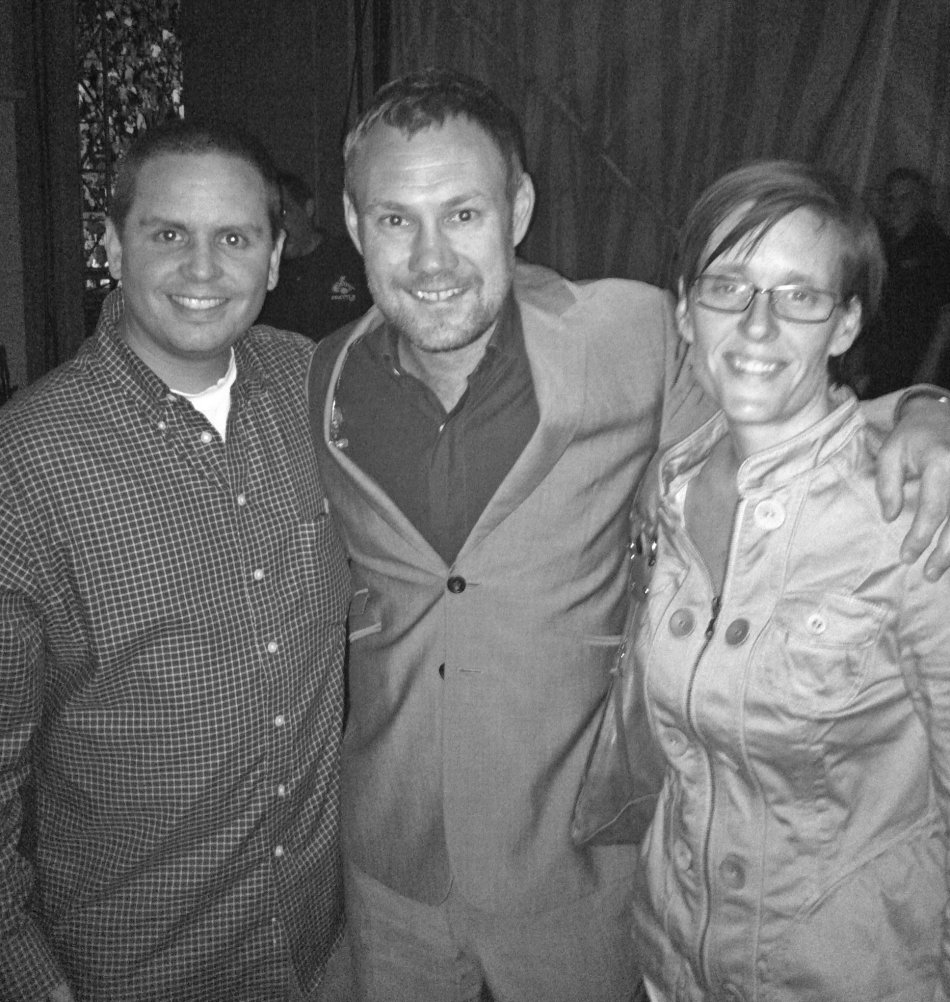 Before I begin, I must thank WRNR and Downtown Music for this incredible 6,000 mile journey. What an unforgettable weekend!
Friday morning, my wife, Sharon, and I dropped the kids off at school and hopped on a plan bound for San Francisco. We arrived at the Greek Theatre at UC Berkley just as Ray LaMontagne and the Pariah Dogs were coming on stage. It was a perfect cool, California evening and we were ready to for some great music. Ray's performance was spot on. Memorable performances from God Willin' & The Creek Don't Rise included "Like Rock & Roll And Radio" and, one of my new favorites, "Repo Man." Towards the end of the set, most of the Pariah Dogs left the stage leaving Ray and bassist Jennifer Condos to perform a song or two, including "Jolene." After "Jolene," the audience broke into a spontaneous standing ovation for Ray. I swear I could see him blushing.
After Ray LaMontagne's set, Sharon and I got to go backstage to meet David Gray! It was a bit surreal to walk behind a curtain and see David Gray congratulating Ray LaMontagne and the Pariah Dogs on a great performance. David's tour manager, Andy, then brought him over and introduced us. We had a great conversation with David Gray discussing the beauty of the Greek Theatre and the 8000% humidity experienced back in August at Merriweather at the start of the tour. We returned to our seats ready for the second part of the show.
David Gray opened with "Draw the Line." It was clear that everyone on stage was having a blast. David and the band kept jamming on songs so we were treated to extended versions of many favorites. Highlights included a 8 minute version of "Say Hello Wave Goodbye" and a solo acoustic version of "Shine." David moved from guitar to piano and back throughout the set. David relied on the crowd to help out for a number of songs and wasn't shy about telling us when we weren't pulling our weight. The whole place was singing and dancing under the stars. As part of the encore, David Gray treated us to a 13+ minute version of "Nemesis." Everyone there could have listened to him for another 2 hours!
Both performance were wonderful and both have very different performance styles. Ray set up on one side of the stage about 10 feet back from the front of the stage. His performance was flawless and voice was incredible. David set up center stage, right in front. His energy was contagious and he really drew the crowd into the performance. Ray LaMontagne came back out for the final encore which was a duet of the Beatles' "Dig a Pony." Their voices and styles were a perfect compliment to each other and a great way to end a perfect evening.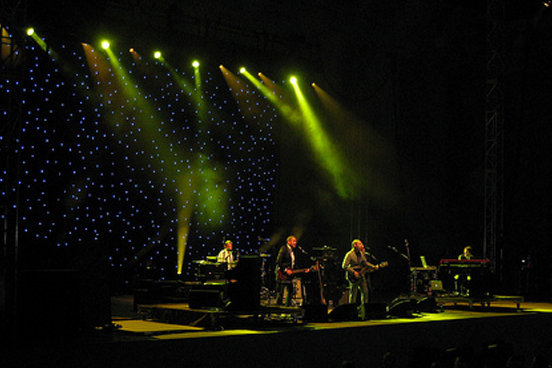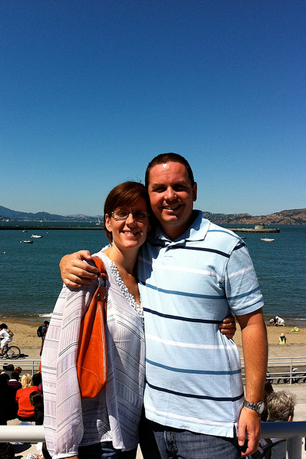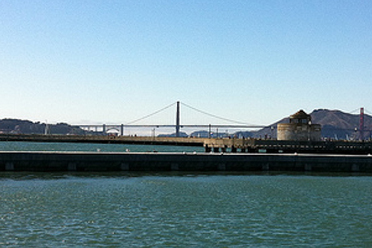 After the show, we headed back into the city for some late night Thai food before crashing. We spent Saturday touring the city with shopping in Union Square, a visit to the Chocolate Festival at Ghirardelli Square, a chocolate and wine tasting, a visit to Haight-Ashbury, and lots of great food.
Thank you WRNR!
-Nathen & Sharon Harvey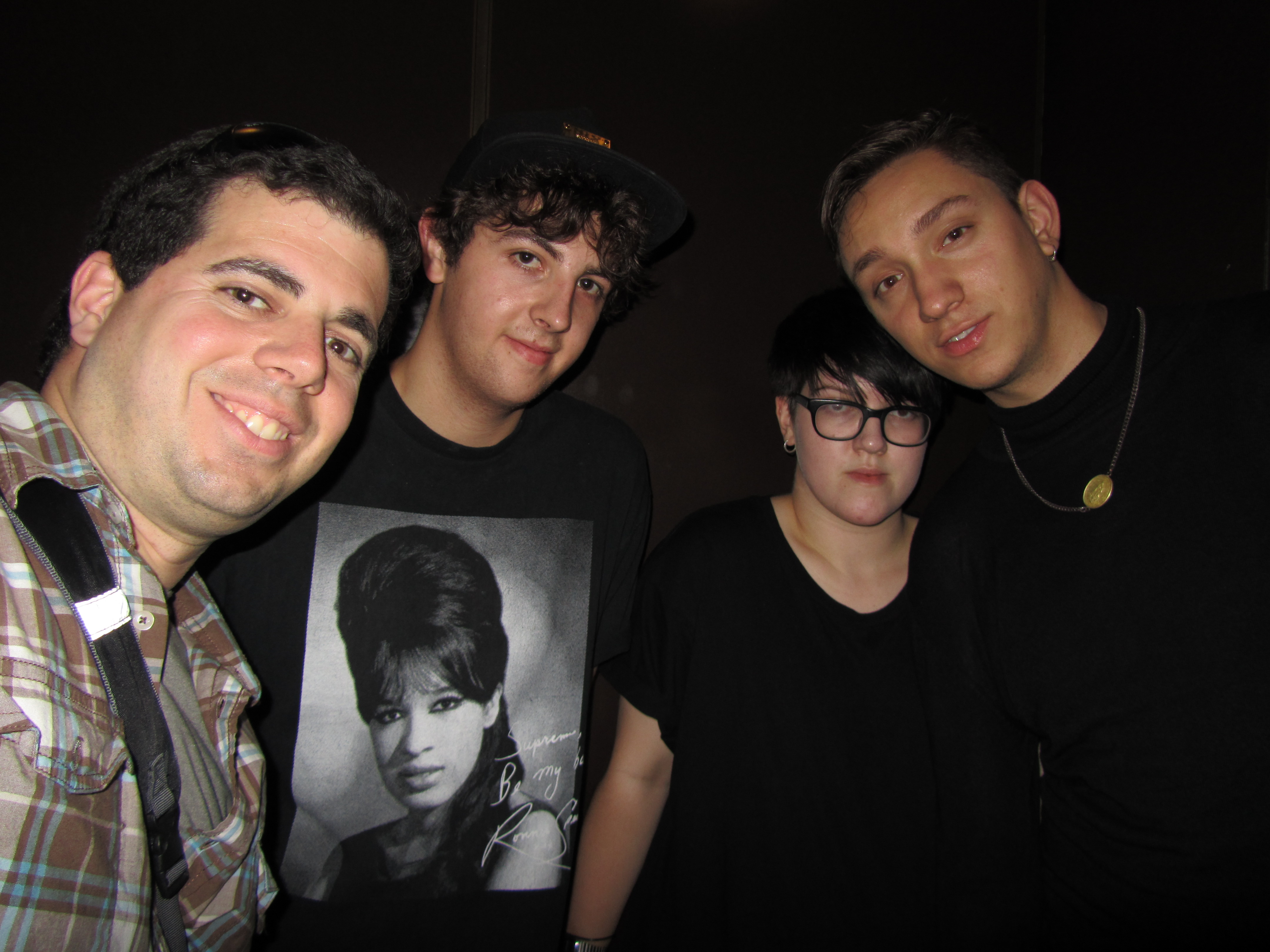 John has a horse shoe in his toosh. We sent John to a massive weekend of live shows and he meets the bands left and right with no help from us. Here's a pic of John in the elevator of his hotel with The xx. John and his sister, Lisa, also managed to crash the Edward Sharpe and the Magnetic Zeros after-show party, shook hands with Britt Daniels of Spoon... and they did it all on their own. Why? cuz it's part of the JOB.
Check out the ridiculously awesome coverage and pictures of John's Lollapalooza blog when you CLICK HERE. A job well done, sir.... job well done.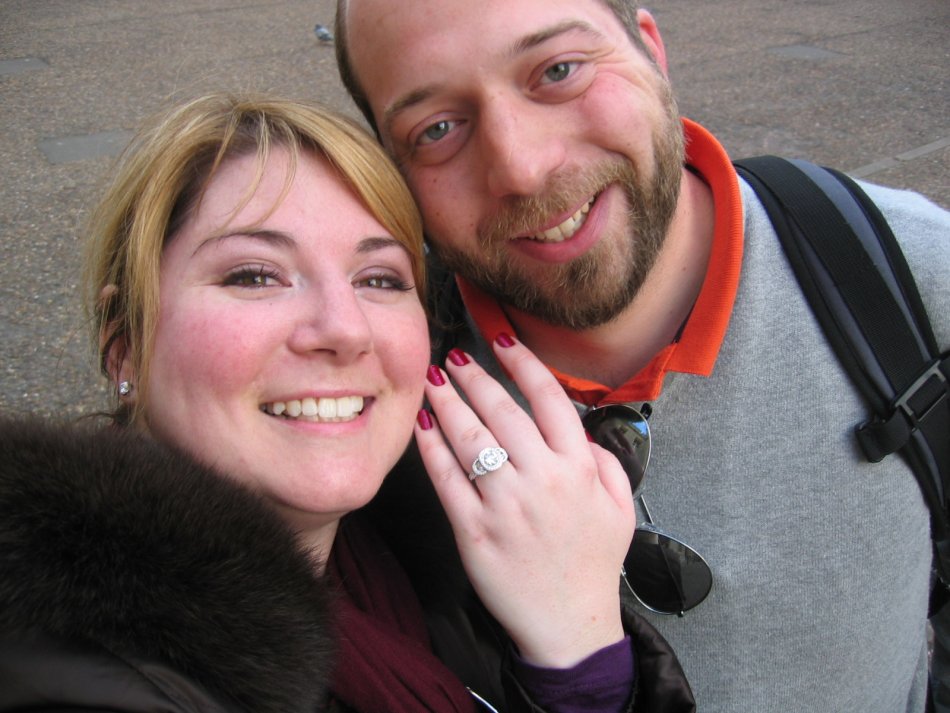 First off, let me thank everyone at WRNR that helped make this trip to London to see Florence + the Machine a reality for Kate and I, it was truly one of the best weekends of our 6 year relationship. As Kate and I hastily threw together a plan of what to see and do over the two-day trip to one of the most historic and beautiful cities in the world, I was secretly planning something that would change our lives forever. (Juicy details later... keep reading)
We headed to the airport on Friday evening with and 12 hours (time change) later we touched down in London, Saturday morning. We bustled thru the airport and onto the Tube (London's version of the subway), we settled in for our trip across London by train. We spotted our first taste of London shortly there after, we were joined on the train by a group of cross-dressed hipsters headed for a day of drinking in second hand floral dresses and bad wigs, apparently pub crawls are a big deal.
Still trying to get the image of short hemlines and hairy legs out of heads, we arrived at our stop. Upon exiting the station, we were blown away by the view. We were right across the street from the Tower of London and Tower Bridge both of which overlook the Thames. After we dropped our bags at the hotel and grabbed a quick bit to eat, we headed over to explore the Tower of London. Little did Kate know that she was in for a big surprise. After viewing the lavish splendor of the Royal Crown Jewels, I decided it was time to let Kate in on my secret; she was getting her own jewelry. I got down on my knee and asked her to marry me; she said yes immediately and made me the happiest person in London. The rest of the Saturday was a blur of phone calls to family, dinner and delicious pulled draught beer.
With the excitement of our engagement fueling us, Sunday morning we headed down the Thames for a river tour of London, checking out all the things to see in London, the Globe Theater, St. Paul's Cathedral, Tate Modern and tons of other points of interest. The boat dropped of off right at Big Ben and the Houses of Parliament and we explored the streets of London by foot over to Westminster Abbey, then over to the London Eye, a quick cab ride past Buckingham Palace and we headed back to get ready for the show.
Back on the subway, Kate and I finally focused on the purpose of the trip to see a fiery red head, Florence Welsh, perform at the one of the premier rock venues in London, the Brixton Academy. The venue is a renovated 1930's style theater with a grand balcony and an open floor plan on the ground level. We arrived just about 30 minutes prior to the show start and joined the max capacity crowd of 5,000 people on the floor. Florence was excited to headline the Academy after grinding through the London music scene and the show did not disappoint. A full choir backed Florence + the Machine and strings section that helped drive her powerful voice throughout the tiny rock house. Florence had the entire crowd bouncing and hopping as she belted out song after song from Lungs. After an hour performance and a quick encore, they were done and we were exhausted.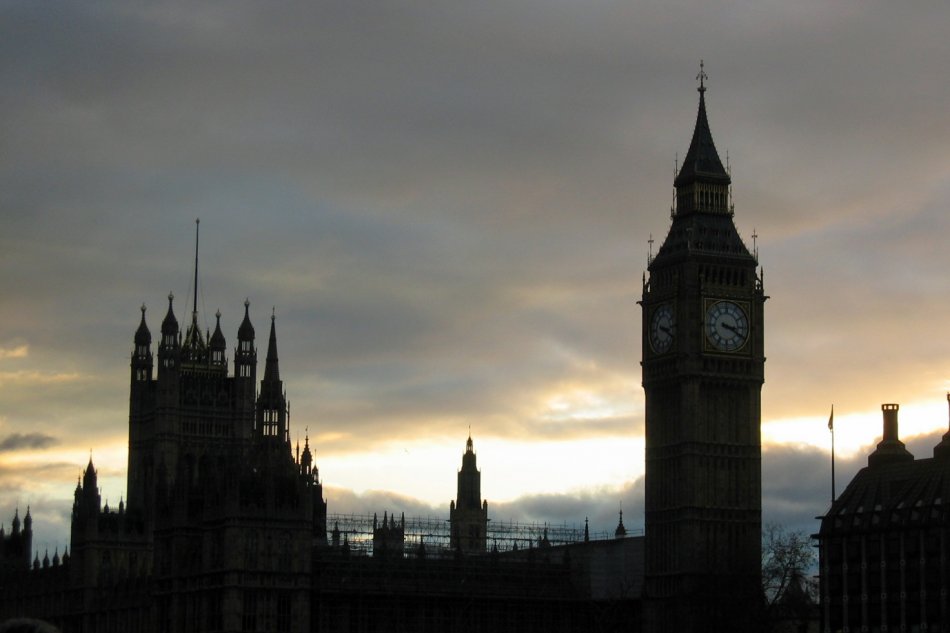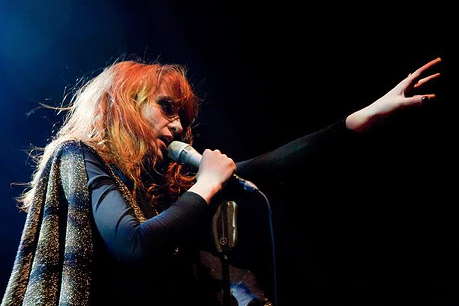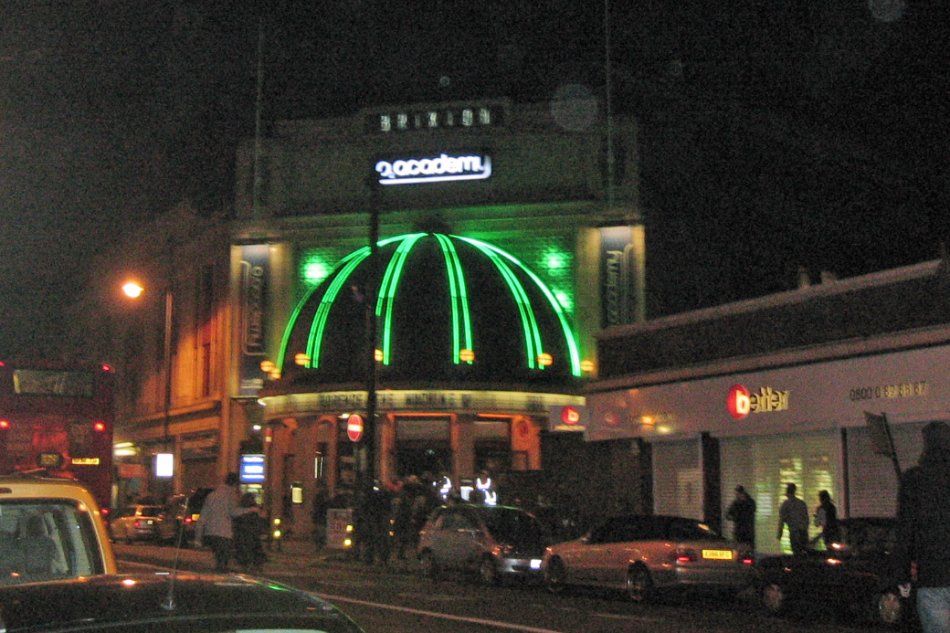 We caught a Monday morning flight back to Philly and we were home. Thanks again WRNR for everything, I will never forget the surprised look on Kate's face or the view of Tower Bridge from the walls of a 2,000 year old castle.
---------- Mitch Bowers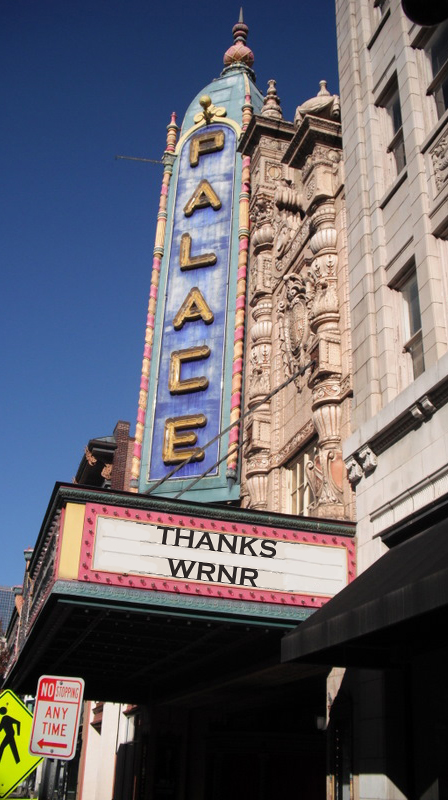 I wasn't really sure what to expect when Tess won the trip to Louisville, KY (where?) to see Monsters of Folk (who?). But without a doubt, it was awesome! Turns out Louisville, Kentucky is a pretty cool place: very chill, friendly, and fun people, lots of bourbon, horse racing, fancy old architecture, and of course; good music.
The Brown hotel was gorgeous; very elegant and fancy. We felt like royalty in our luxury, king-sized-bed suite. The Palace Theater was also very ornate. Both places gave one the feel of being an upper-class businessman in the 1920s travelling to the Midwest to invest, but taking a breather to see a show and relax in luxury.
The show itself was great. 4 all-stars working together on stage. Each got his own chance to shine in a solo or a duet. They really did a great job balancing the limelight between the performers. However,Yim Yames, the hometown boy, was clearly the crowd favorite. I have a feeling that there were a lot of My Morning Jacket fans (and reportedly two MMJ band members) in the audience.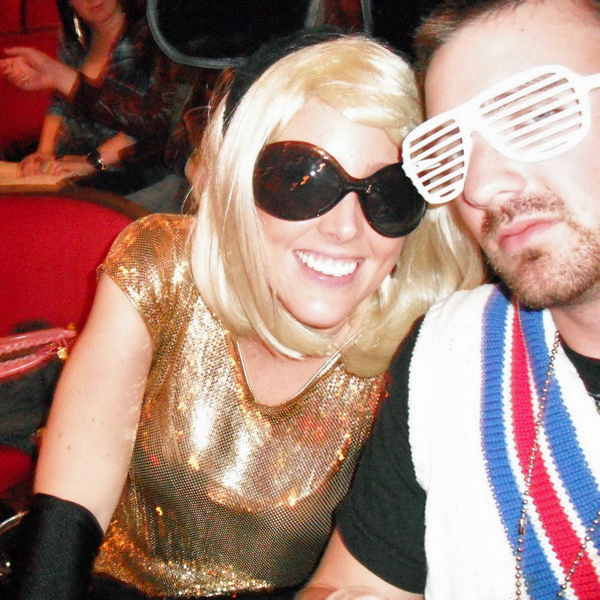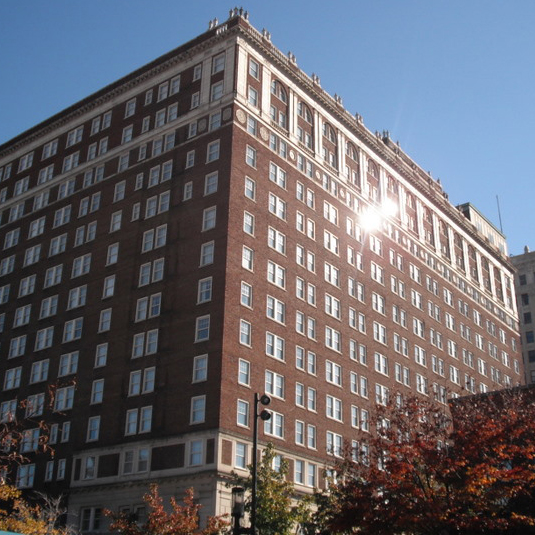 (Left: Tess and Cameron at the Monsters of Folk show. Right: The Brown Hotel)
Going out there on Halloween couldn't have been more fun. Most people dressed up. Tess and I were Lady Gaga and Kanye West, respectively. While our roommate said he counted 8 Lady Gaga's in DC on Halloween night, we didn't see a single other Lady Gaga in hippy-dippy Louisville. We did see a giant bunny, a couple guys from the Darma Initiative, Wooderson and the Redhead from Dazed and Confused, and a host of other hilarious costumes. And it wouldn't have been complete if after the intermission, the MOF themselves didn't come on stage and play the rest of the show as the KISS army. MOF finished off their show with a rousing rendition of "Rock and Roll All Night" with a number of costumed, crazed, fans dancing around on stage. Truly awesome.
All in all, a great weekend. Thank you RNR!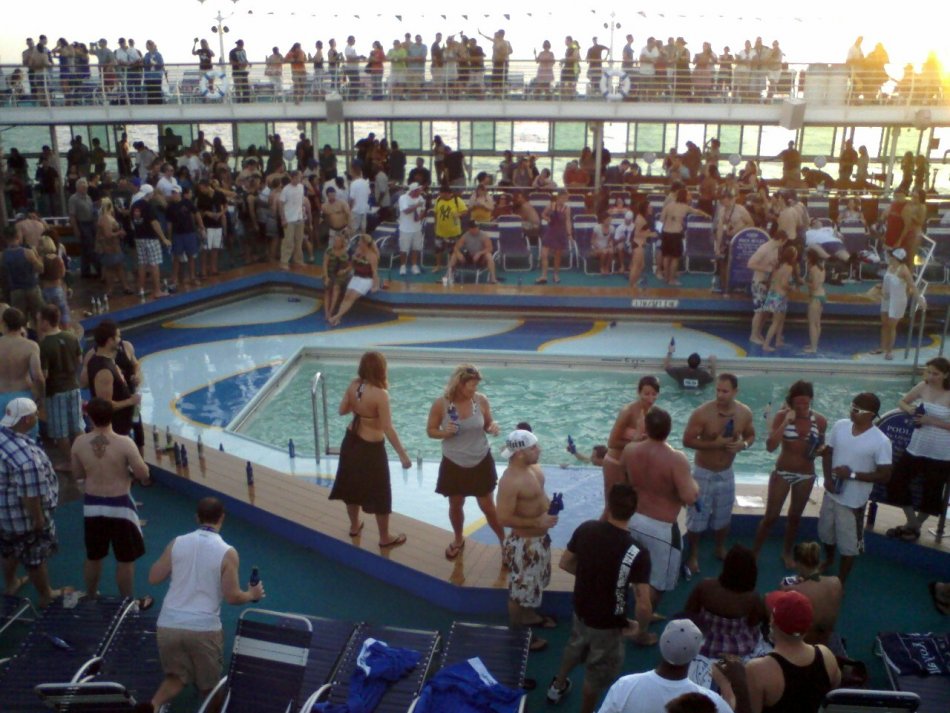 I was the lucky Grand Prize Winner on RNR's Dave Matthew's Band/Bud Light Cruise to the Bahamas! After completing the required on-line forms, our trip was completely mapped out for us. My wife, Mari-Ann, and I flew from BWI to Orlando where we were greeted by Bud Light Port Paradise representatives. We were guided to our tour bus which shuttled us to Cape Canaveral Port and our ship: The Monarch of the Seas.
There was Bud Light everywhere: on the bus, on the ship, on the island, but I'm getting ahead of myself here. Once on the ship, we learned everyone there was a free guest and there to have a good time. There were some people who had never heard of DMB on one side of the spectrum then there were the two girls, we had dinner with, from Long Island who had seen DMB sixty-one times!
After sitting poolside on the boat for about 5 hours and watching the beer-fueled mayhem, we noticed the ship had finally pulled away from the pier. There was a Halloween costume party that night. Before we left, I shamed my wife into getting a costume then I forgot mine! We wound up just watching the party from the rail above the dance floor. The DJ was awesome and the costumes were killer.
Saturday, after working out in the ship's gym, we pulled into Nassau, Bahamas for a day of Coconut Monkey shopping and Conch fritter eating. There was even a Starbucks with a second floor balcony where I could drink a mocha frappaccino and smoke a big fat Cuban maduro cigar! Back on the ship, we discovered UFC pay preview fights were shown for free in the "Sound of Music" theater – Score! After watching those fights, we went up to the pool area and hung out.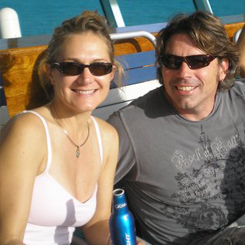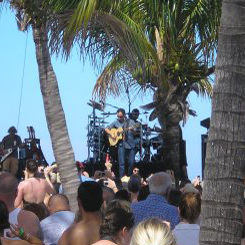 Mari-Ann and Sean on The Monarch of the Seas and DMB live at Coco Cay
Sunday morning we pulled into the Coco Cay waters. Coco Cay is a beautiful private island with no paved roads. Everyone had to take a ferry over there. Once on the island, we co-mingled with members of our sister ship. Barbeque lunch was served buffet-style. An opening band played on the Port Paradise stage while we explored the coastline. After finding fallen coconuts (notice a coconut fixation?), we moseyed back towards the stage. DMB came on and played a great concert! Here's the set list:
1) Don't Drink The Water 2) Funny The Way It Is 3) Seven 4) Satellite 5) So Damn Lucky 6) Why I Am 7) Spaceman 8) Cornbread 9) Shake Me Like a Monkey 10) Burning Down The House-Talking Heads cover 11) Tripping Billies 12) Crash Into Me 13) Jimi Thing 14) Grey Street 15) You & Me 16) Stay (Wasting Time) Encore: 17) Everyday 18) Ants Marching
Monday morning, the ship pulled back into Cape Canaveral. After a pretty painless Customs departure, we were back on the bus on our way to the airport.
It was a great little get-away and we want to thank WRNR, DMB, and Bud Light for taking care of everything (well, except babysitters!).
Thanks!
Sean and Mari-Ann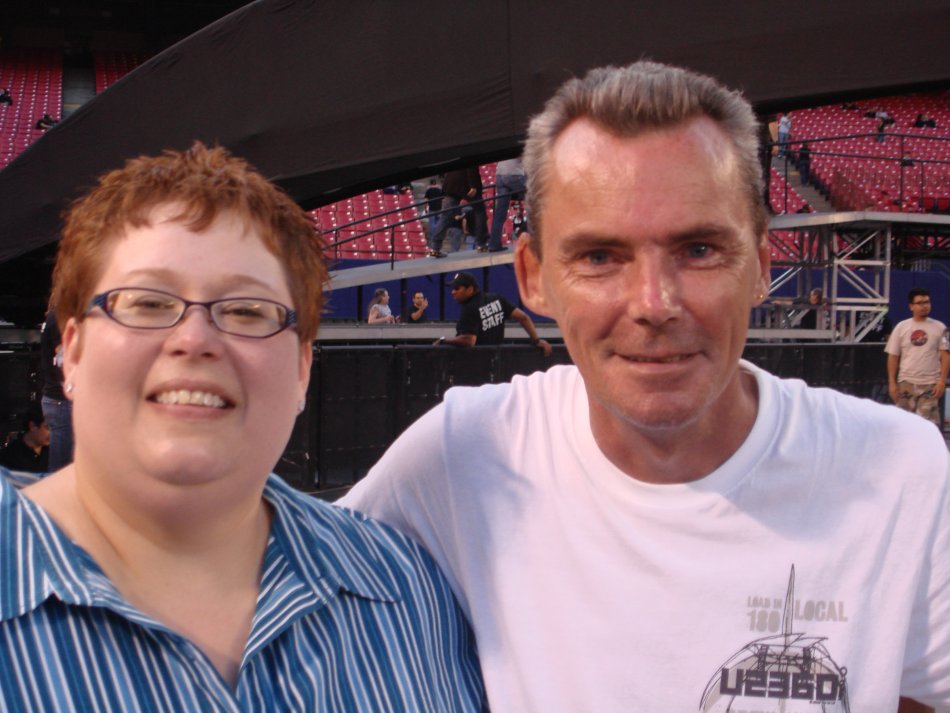 0100 hrs: At approximately 1800 hrs, Agent Chapman was able to gain access to the facility know locally as "The Meadowlands". The masses, approximately 82,000 in total gathered in anticipation of the Irishmen.
Prior to concert onset, Agent Chapman collected significant intelligence by infiltrating the inner circle of the concert arena known as the "Red Zone". Here, Agent Chapman was able to observe, undetected, the inner workings of the crew, the band, and the masses. Much intelligence was gathered via a new informant; an Englishman man known simply as "Richard" claims to have been to 74 U2 concerts, including 14 on the current "360° Tour". Agent Chapman considers "Richard" to be highly suspicious, recommend Federal Authorities investigate this man for terrorism nexus. See photo above.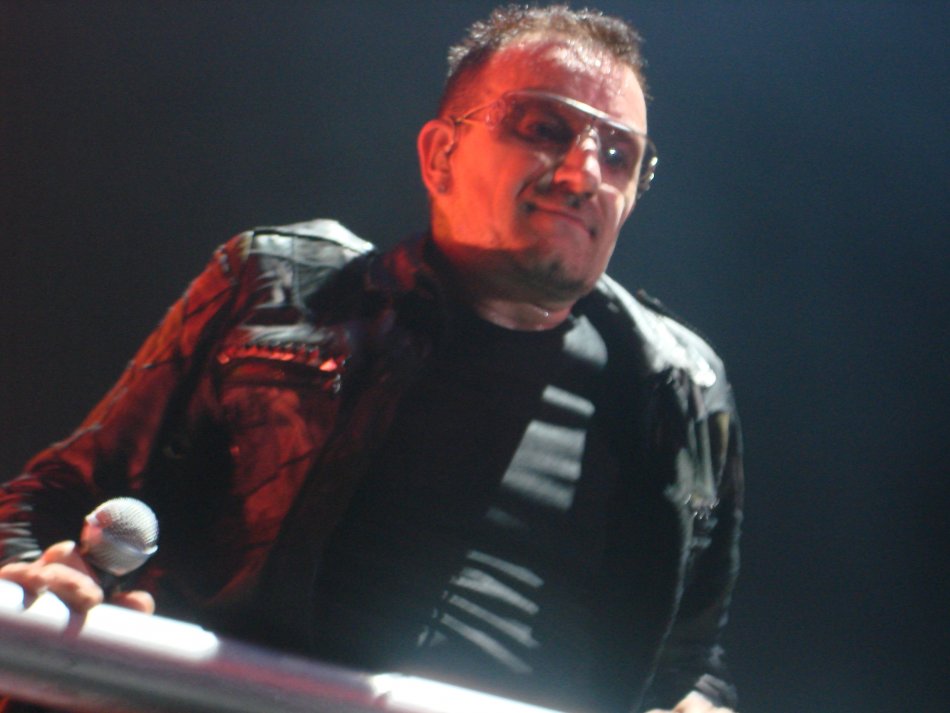 The concert, approximately 135 minutes in total included musical selections from most of the U2 albums, with special emphasis on "No Line on the Horizon". However, the set list included several standards: "Where the Streets Have No Name," "One," Sunday Bloody Sunday." This last mentioned selection included political overtones in reference to the recent unrest in Iran. In addition, special attention was paid to the plight of one Aung San Suu Kyi, long detained President of Burma.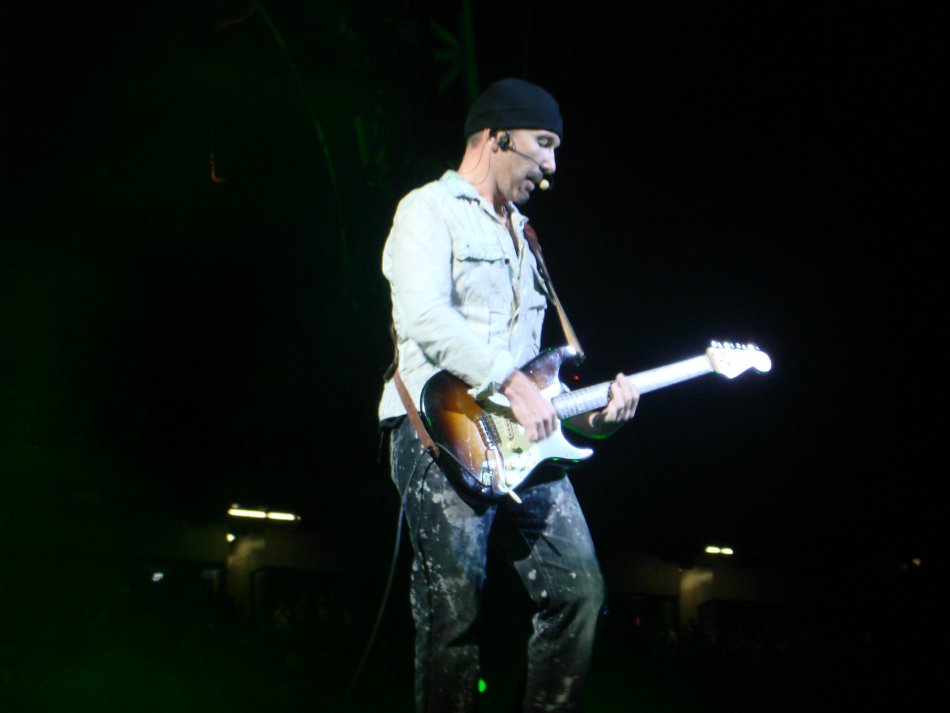 Overall, concert very entertaining, with special attention paid to the extraordinary stage and 360° screen that offers powerful imagery to the gathered masses. Sound quality excellent. Security prevented further penetration of the Irishmen. However, potential security breach was discovered at hotel. Night desk clerk informed Agent Chapman that the concert crew was staying at the same hotel, and that the Irishman known as "Bono" was at the hotel the previous evening, at approximately 0300 hrs. Agent Chapman offered the night clerk a payoff if he would notify her of Bono's subsequent arrival. However, contact could not be made with the Irishman.
Agent Chapman will continue to scout out the Irishmen in Washington DC's FedEx Field on 9.29.09.
End of Message.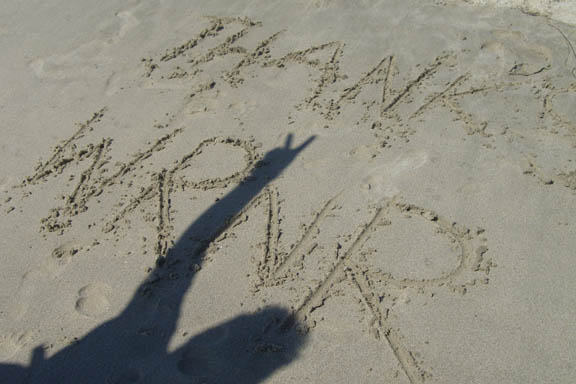 From the first step off the plane everything was amazing! We were greeted by that great Cali vibe... smiles and lots of sun. We headed to the hotel but, we couldn't check in yet. No problem. Since we were within walking distance of everything, first, we headed to Micheal Jackson's star on the Walk of Fame. (You will always be missed, MJ). We saw the Hollywood sign, Grauman's Chinese Theater, the Capital Records Building, on and on. It was a whirl wind of every corny cliche of what Hollywood is to an outsider, like myself.
After rounding around every tourist trap and landmark in Hollywood, it was to the beach to catch a wicked sun burn...hr mm tan.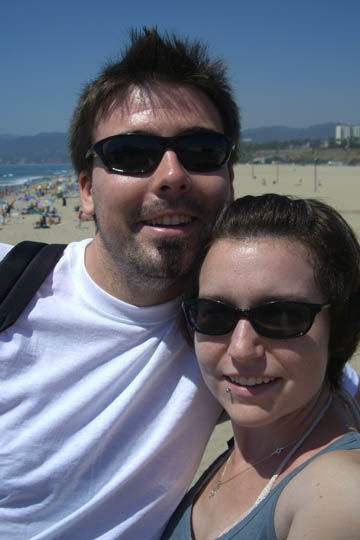 I was finally ready to head to The Music Box inside the Henry Fonda Theater; such an amazing place. The opening band called "Other Lives." is from Stillwater, Oklahoma. They blew me away. They were one of the best opening acts I've ever seen. These kids will be on one of the billboards on Sunset one day: Good Luck Fellas. Bats for Lashes took the stage and every one's breathe away in the packed sold out house. At the time, we were unbiased to any of her music, since we had only heard a few songs. We didn't know what to expect. Every song was so solid and so sweet. The beats were hotter than the wildfires, a few miles up. HA HA... not funny. They rounded the set out with some sweet a cappella tunes. After the show we were invited to the after show party which was a bit how we expected to be: really cool and Cali. California was hot and so was Bats for Lashes.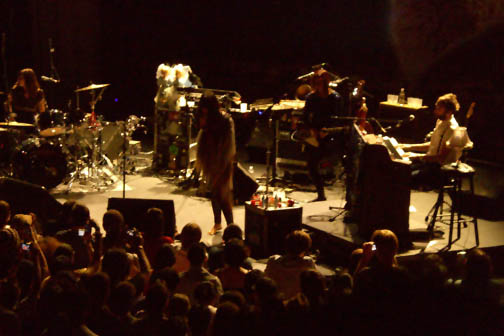 Thanks again WRNR!!
------Will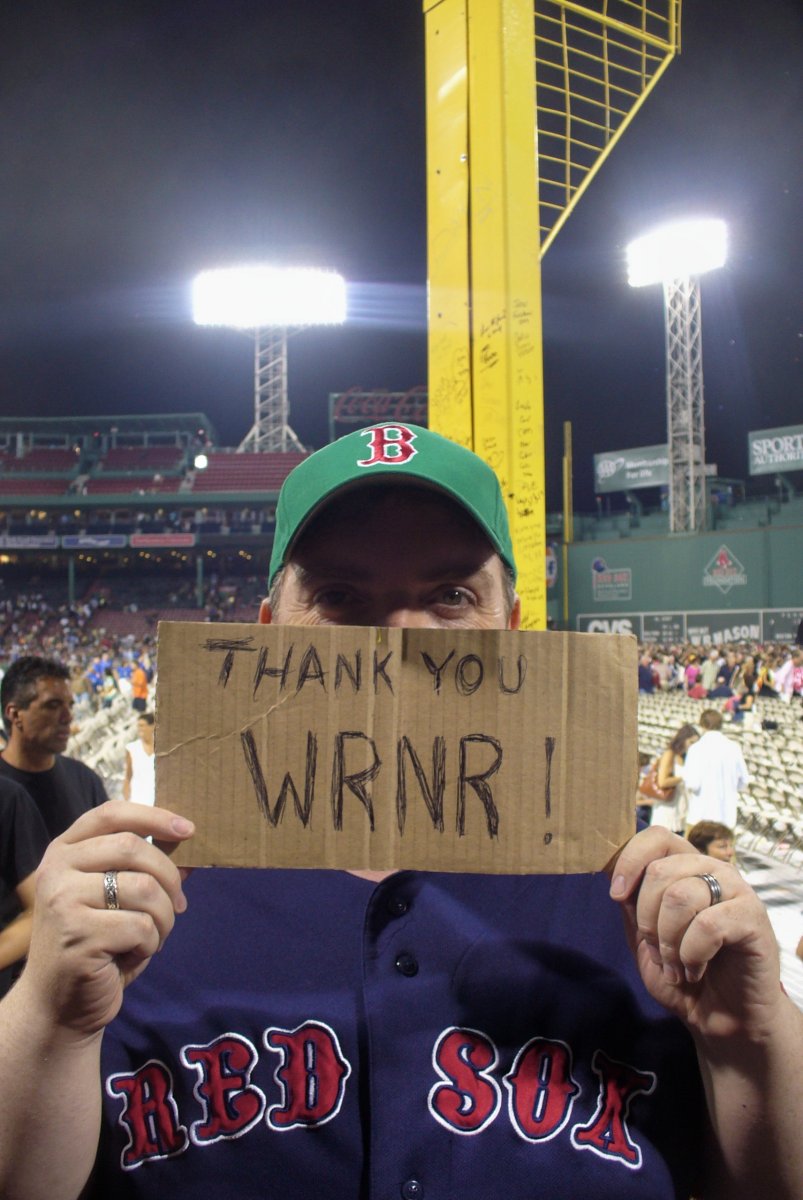 As someone who grew up in New Hampshire playing in garage bands, idolizing The Beatles and obsessing over the Red Sox, it would be an understatement to say that I was excited to see Paul McCartney at Fenway Park last Thursday. Paul's band was phenomenal, but when you're a living legend I guess it's fairly easy to pull together an ensemble that includes guitarists Brian Ray and Rusty Anderson, keyboardist Paul Wickens and a phenomenally talented and insanely entertaining drummer named Abe Laboriel, Jr. The complex vocals sounded amazingly good (have you ever tried to do the intro to Paperback Writer?). On a basic level, the energy it takes to put on a show of that level and length (they played for nearly 3 hours) is staggering, especially for a soon-to-be septuagenarian.
The set list featured a healthy mix of songs including some from his latest, The Fireman. The real crowd pleasers were, of course, the Wings and (especially) Beatles offerings. Band on the Run, Mrs. Vanderbilt and the fireworks-enhanced Live and Let Die (see attached photos) were highlights of the former for me. Beatles standouts included Get Back, Helter Skelter, I've Got a Feeling, I Saw Her Standing There, A Day in the Life, Let it Be and Hey Jude. McCartney also included a couple of touching tributes to George (a ukelele version of Something) and John (Here Today)--no Ringo mention, but he's still drawing breath and that's to be expected, I suppose.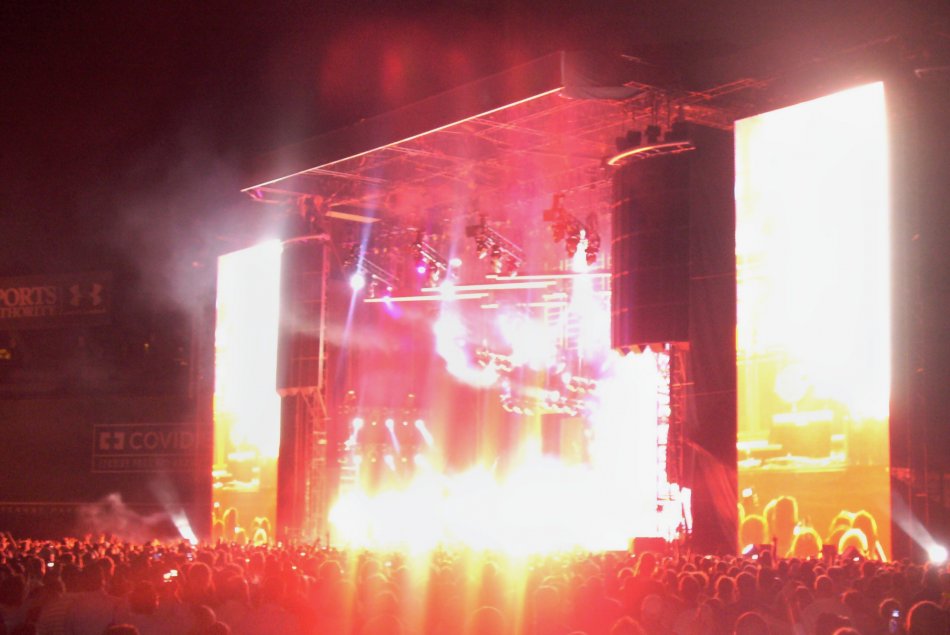 The whole show was basically highlights, but my personal highlights of the highlights were Blackbird, Eleanor Rigby and Yesterday. Having never seen McCartney before, it was really amazing to listen to these songs that have been such a huge part of my life and think "that's actually Paul McCartney!" Add the Fenway factor and that I got to share the experience with my wife, Beth (it was our anniversary the week before, so this was a wonderful unexpected anniversary present for us both) made it an almost surreal wonderfully harmonic convergence of sorts. So, now I can say that I got to sing the Na na nas of Hey Jude with Paul McCartney (along with tens of thousands of others, but it still counts) before I eventually kick the bucket. I want to thank WRNR and Columbia Records for running the contest and for all of their help in getting us to Fenway. It was a night I will never forget.

---- Rob Hallworth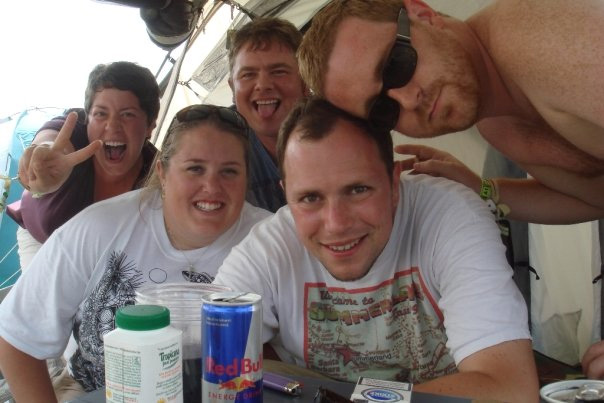 We met up with a group of Americans that have been living in the Netherlands since 2002. They were from PA originally!! I found them on the Rock Werchter forum. They were a godsend. There were 80,000 or more people there on the day they went.
The European go absolutely nuts for Coldplay. The town was about 10 miles north of Leuven, where the hotel was, and we took a bus to get there. Then they just drop you off and you have to walk about 2-3 more miles on a back road surrounded by corn none the less!
The atmosphere was very relaxed and not to crazy considering all of the people that were there. Our main highlights were sitting in the campground with the Dutch Americans before the acts came on stage; Elbow was fantastic live, very good band that I recommend highly; Jason Mraz was a good touch to listen to in between Elbow and The Killers. We just relaxed on the lawn and listened to him. The Killers were on the mainstage next and the was the our MAIN highlight. I wish I had taken more pictures but I was so caught up with everything. I took some of Elbow and The Killers and there are a couple of us just in the actual festival. Most of the ones I took were blurry because I was taking them with one hand because I had a beer in the other hand!
----Liz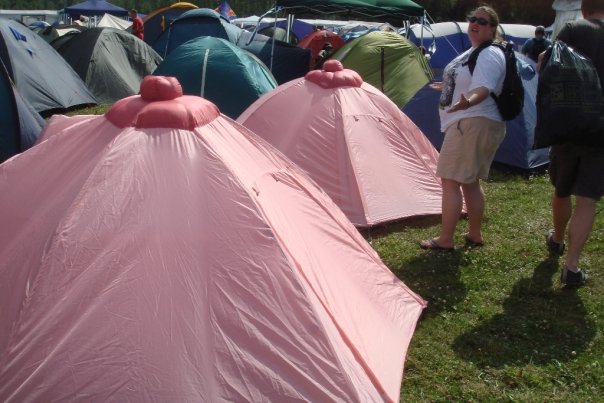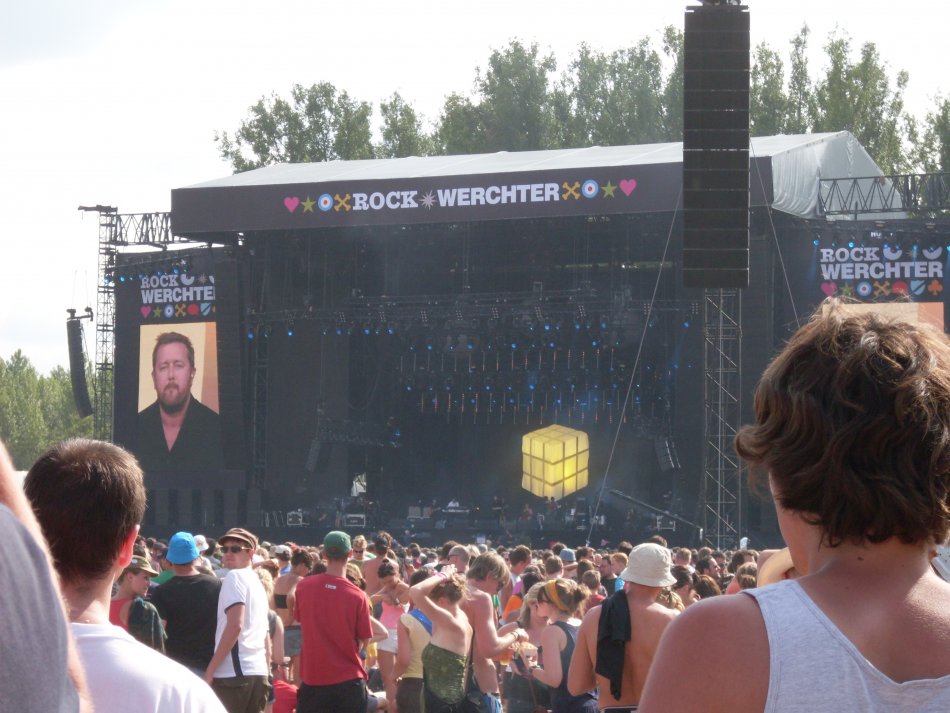 Here are couple more of Liz's pics: Matching tents that we like to call "The Girls" and the main stage at Rock Werchter. Glad you had fun, Liz!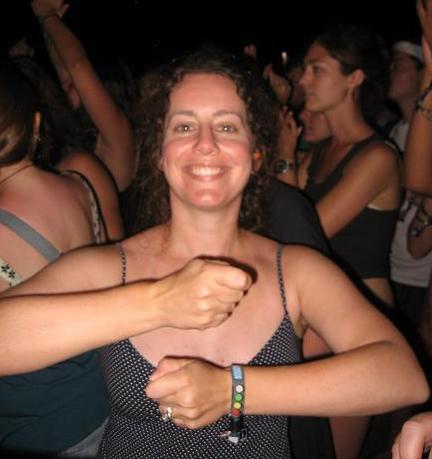 When I heard that WRNR was posting a position for a Lollapalooza correspondent, I immediately put together a resume. The 2008 Lollapalooza line up was an indie rockers dream: Rogue Wave, The Go! Team, The Kills, The Black Keys, Mates of State, Bloc Party, Stephen Malkmus & the Jicks, The Ting Tings, Broken Social Scene, Wilco, Iron and Wine, the National, NIN, and many many more! If that was not cause enough to want to go, I have one word for you: Radiohead! In May, we had an unfortunate experience at the recent Radiohead show at Nissan Pavilion. We were totally pumped to see In Rainbows performed live. Sadly, we did not make it to the rain based show despite an extensive effort to build an ark to float us to Thom. Jeremy declared war on Nissan and stated, "I will never return to that venue even if the Beatles were resurrected and opened for Jesus". Thankfully, WRNR gave us the chance to experience Lollapalooza and see Radiohead.

As soon as I got word that we were the correspondents, I began lifting weights with my right arm only in order to build fist pumping endurance and work towards the perfect fist pump. I practiced multiple rock band instruments in case Jeff Tweedy asked for crowd participation with the Wilco set. All of the air instruments such as guitar, xylophone, and keyboards were ready to be busted out all over the festival.

My husband, Jeremy, and I spent three full days totally ROCKIN' out. Radiohead was so incredible as usual. Wilco, Iron and Wine, and the National posted such strong performances. Band after band, we were blown away with the talent. At the time, the relatively unknown Ting Tings played a great set and now, have a top 40 billboard single. All weekend, there were so many festival rumors going around which we reported back to share with WRNR listeners. Concert goers whispered about Obama coming to introduce Kanye and Wilco and the possibility of the Flaming Lips as a secret act. Anything seemed possible at this festival.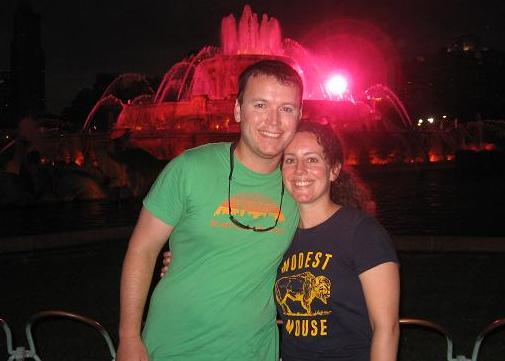 Lollapalooza at night was quite a scene! The Chicago architecture lit up behind the stages was one of the ultimate city skylines. It was an Amazing Line up in an Amazing city! You can't ask for a better music weekend than at Lolla. Thanks WRNR for a wonderful and memorable weekend! --- Lisa Grant