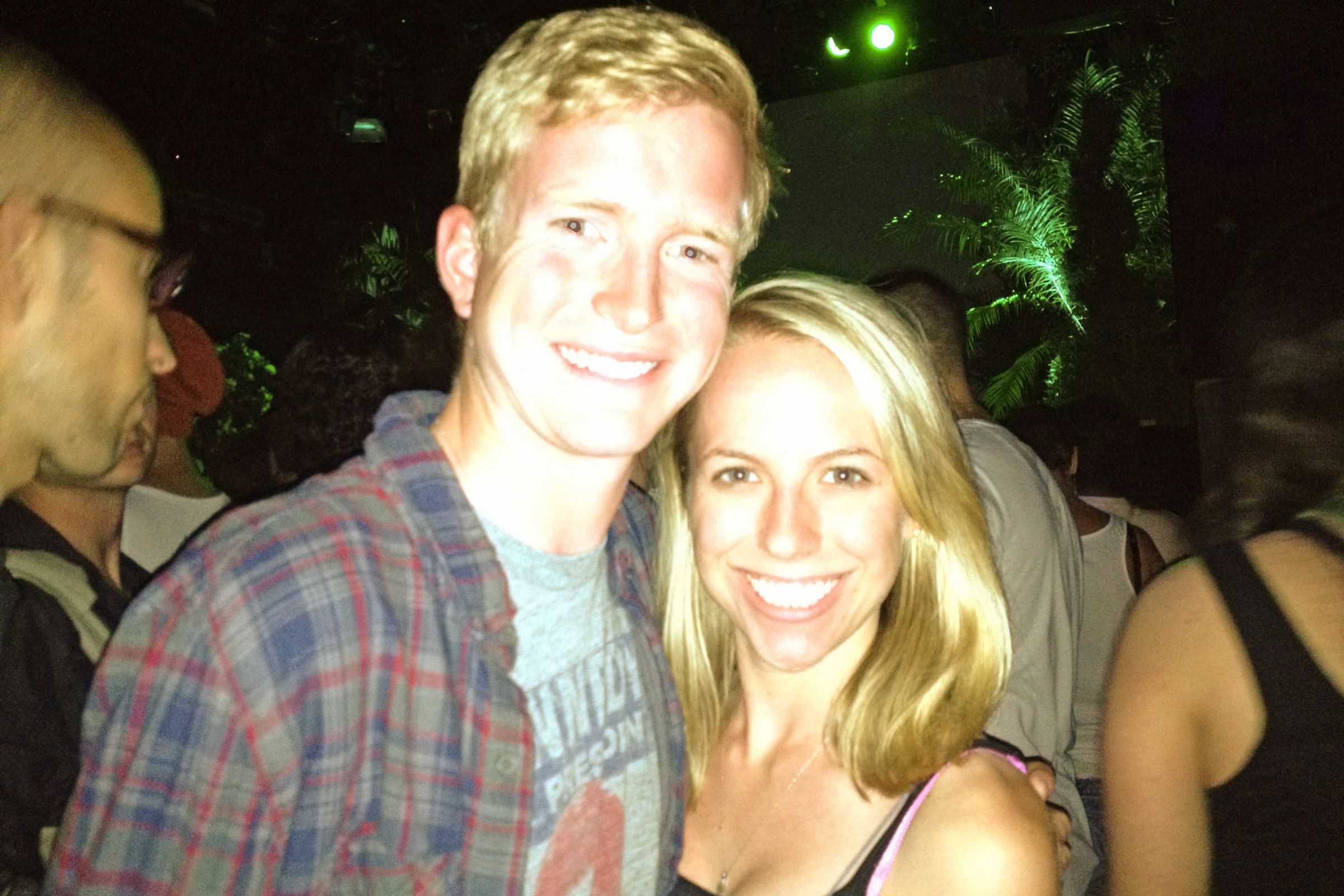 From the moment I started driving, WRNR has been my station. Every day on the way to school, every afternoon on the way home from work, every trip to the beach and every drive to the store, I've got RNR on. Its where I discover all of my new music, the sets always put me in the best mood, the DJs are perfect, and I even don't mind the commercials.

So naturally being an RNR fanatic, I enter every contest that I possibly can. But, like most, I always figured the chances of actually winning were pretty slim.

Flashback to Memorial Day weekend, and I'm sitting around the house, killing time on the iPhone, when I see the RNR Facebook post to finish the sentence, "4 out of 5 hipsters agree, Lana Del Rey is [blank]." My first thought is, "well a hipster would never even be a part of such a poll, they would just say, 'you've never heard of her.'" And so I enter my answer, "you've probably never heard of her."

I submitted my post, not thinking I had much of a chance, and went about my day. A few hours later, I was delighted to receive a Facebook message that I had won a copy of "Born to Die." This alone made me ecstatic. I went through the typical, "I never win anything, this is the greatest," rant and then, steadily, calmed back down, not thinking that I had a remote chance of winning the trip to New York.

A few hours later, another Facebook message, "give us a call ASAP." At this point my heart was racing, as I figured one of two things had happened. Either a, by some sheer miracle I had won the tickets, or more likely b, the original message had been a mistake, no one liked my grammatically incorrect contest answer, and I hadn't won the album. I nervously called the studio and was greeted by the question, "do you have any plans for June 8." At this point I was jumping up and down in my kitchen, still in disbelief that I had actually won. My mother said that in my twenty years on this Earth she has never seen me as excited about anything else. (Take that statement for what you will.)

Fast forward to June 8, armed with the concert tickets and a backpack, my girlfriend Kelly and I boarded the train for New York, nearly too excited to actually sit down for the three hour trip. We arrived in the Big Apple and took a relaxing stroll through Central Park, enjoying the pleasant afternoon weather and making plans for our evening trek to the concert hall.

After a quick dinner we started to walk south from Times Square (the location of our absolutely awesome hotel), taking in the big city scenery and marveling at the ever-growing "Freedom Tower." We arrived at Irving Plaza at six thirty (doors opened at eight) and took our place in the line that was just starting to snake around the corner of the block. Never in my life have I seen so many hipsters. Young hipsters and old hipsters. Boy hipsters and girl hipsters. Levis as far as the eye could see and even a group with homemade Del Rey t-shirts. It was quite the site.

The line was long but the wait seemed to go by rather quickly and in no time we were inside the Plaza, positioned a few feet from the stage. The venue was fantastic. The perfect size for a show like this, as you could really feel like you were almost a part of the stage.

At around nine the opening act, "Zebra Katz" took the stage. Their first and most notable song had to be "I'm a hipster." Which, more than anything, was kind of hilarious. After they finished it was another half hour or so before Lana began but the time was appropriately filled with a medley of Frank Sinatra's biggest hits coming over the speakers. Given her status as a "self-styled gangsta Nancy Sinatra," this only seemed natural and was well received.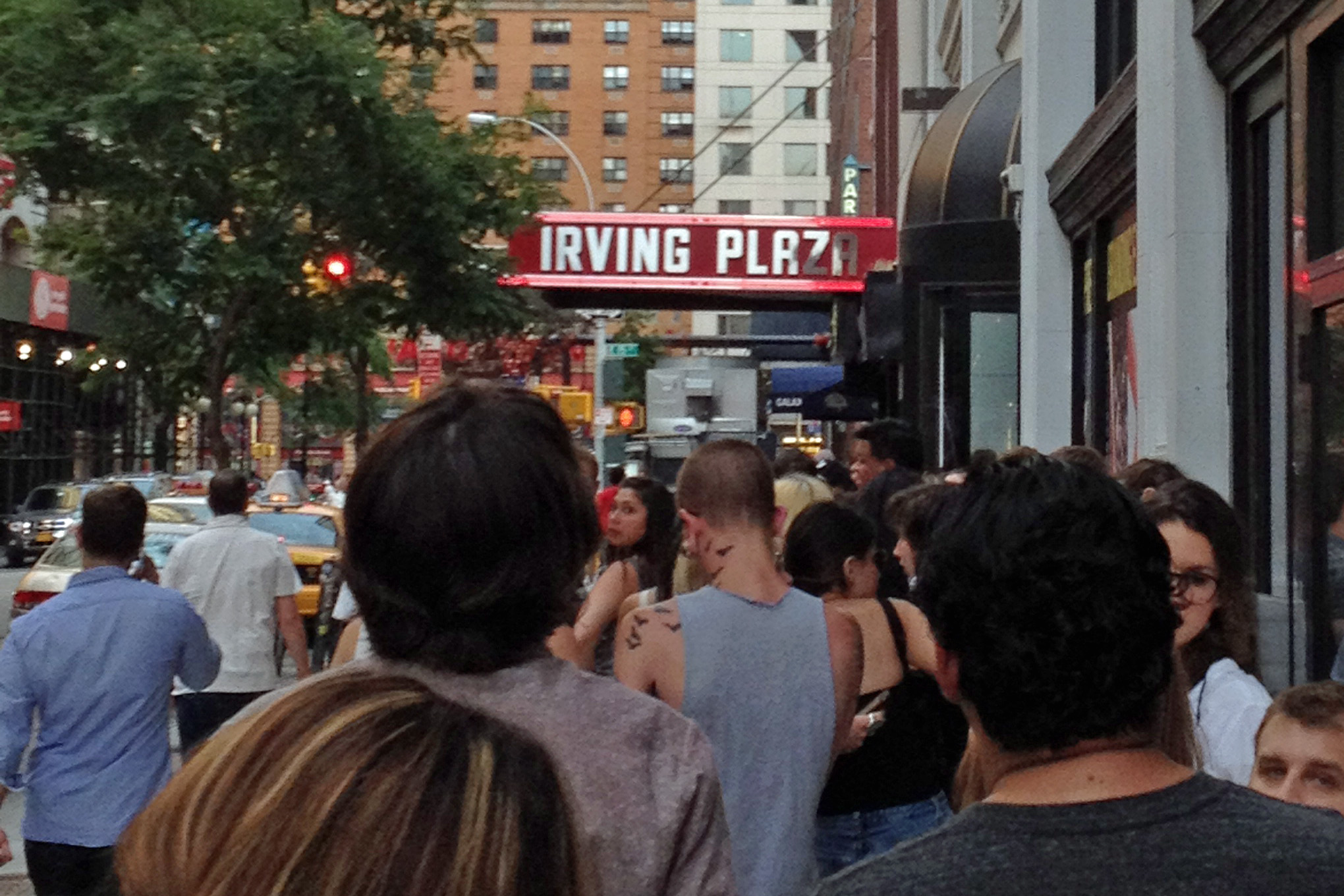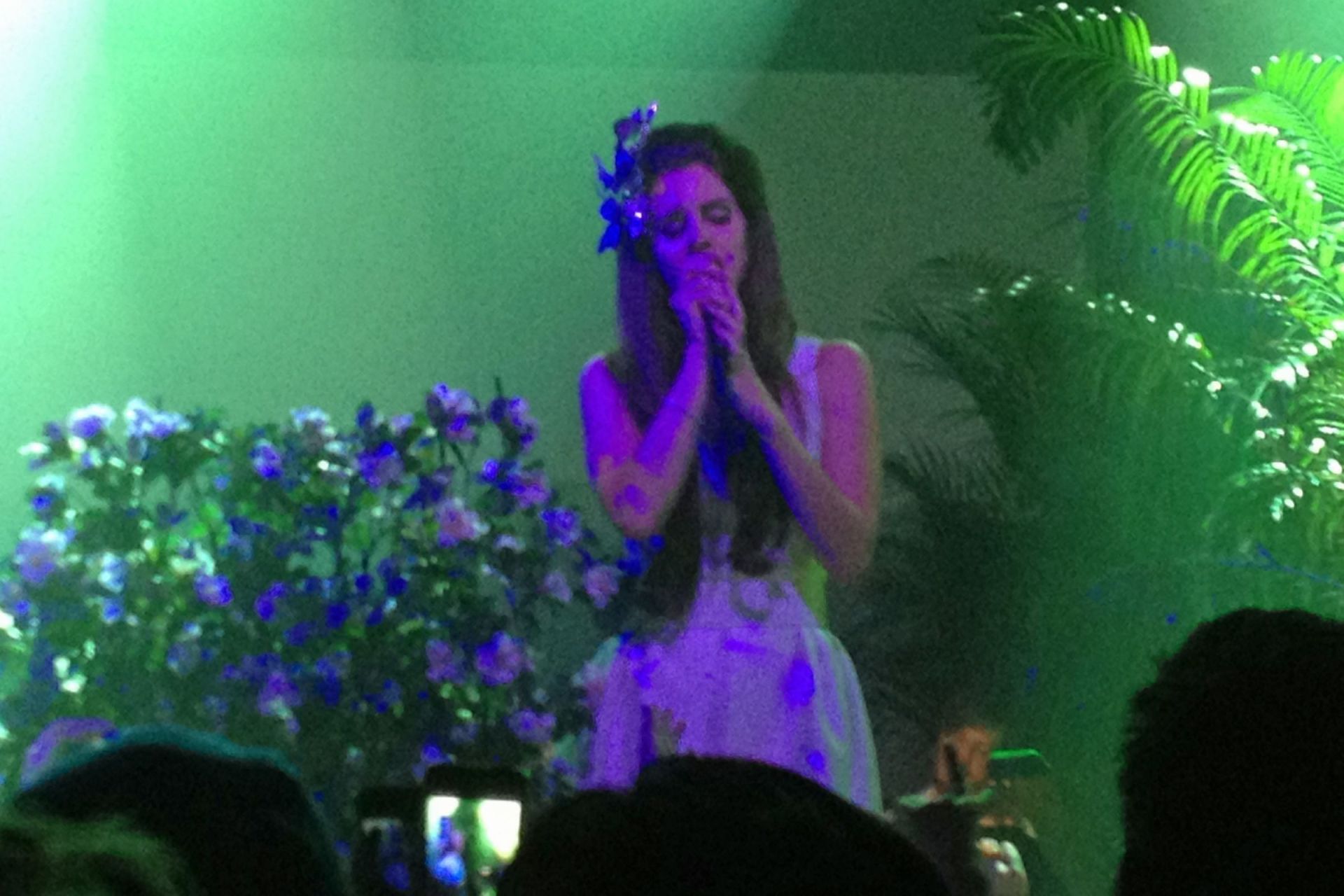 Then the moment had arrived. Del Rey came on to the jungle themed stage looking like a breathtaking beauty queen and immediately went right into "Blue Jeans,"… and the crowd exploded. Accompanied by a three-piece orchestra (which made the performance surreally powerful) and a screen at the back of the stage flashing video of, among other things, vintage footage from the Kennedy compound and clips from the original, black and white, Joan of Arc movie, she belted. One song after another, it seemed like she was pouring her whole spirit out into the microphone. I have never seen an artist perform with so much heart and so much emotion. The feeling was incredible, too incredible to fully describe in words. It was like she had a connection to the whole room and was allowing each of us the chance to briefly peer into her soul. We even got a sneak peek at some her new stuff, including a heart- stopping rendition of a song called "Sing The Body Electric." All I can say is, look out for the next album, because if this show was any indication of what's to come, it's going to be unreal.

The concert was one of the best I have ever seen, made all the better by the trip that came along with it. Kelly and I cannot thank everyone at WRNR enough, for sending us on this trip and being the greatest radio station on Earth! We had such a fantastic time and feel so grateful to have been given this opportunity.
Thanks WRNR and you can be sure we will continue to be your number one fans, listening along!
Collin